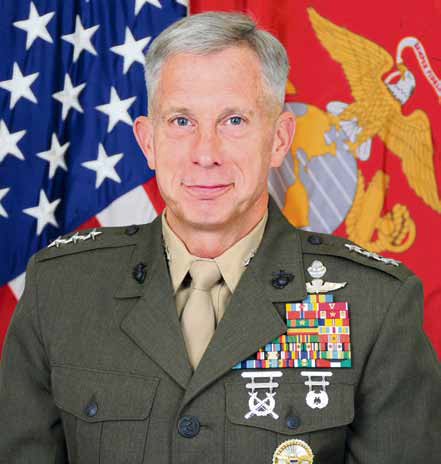 Commentary by Secretary of Defense Ash Carter (July 1, 2016)
I want to congratulate Gen. David L. Goldfein on his confirmation as chief of staff, United States Air Force; Gen. Joseph L. Lengyel on his confirmation as chief of the The National Guard; and Gen. Thomas D. Waldhauser on his confirmation as commander, U.S. Africa Command (AFRICOM).
Gen. Goldfein's remarkable abilities as a visionary leader, commander, and a strategist have been proven over decades of dedicated service to the Air Force. In his most recent responsibilities as director of The Joint Staff and as vice chief of staff of the Air Force, he demonstrated superb skill as a consensus builder and a manager. His experience and excellence as an officer will enable the men and women of the Air Force to build on the excellence they have achieved under the leadership of Gen. Mark A. Welsh III.
Gen. Lengyel's leadership as vice chief of the National Guard Bureau played a critical part in ensuring that our 470,000 U.S. Army and Air National Guard personnel are accessible, capable and ever-ready to provide combat resources to protect our homeland. Like General Frank J. Grass, Gen. Lengyel will give the men and women of the National Guard the strong advocacy and confident leadership that they deserve.
Gen. Waldhauser has demonstrated strong military leadership, deft political-military judgement, and superb management skills during his three decades as a Marine, from the Gulf War to the invasion of Afghanistan to his most recent assignment at the Pentagon as director for Joint Force Development. Gen. Waldhauser brings the same caliber of strong leadership that Gen. David Rodriguez has given the men and women of AFRICOM over the past three years.
I appreciate the efforts of the Congress to swiftly confirm all three of these great leaders who will keep our military strong and our nation safe. I extend my congratulations to Gen. Goldfein, Gen. Lengyel, Gen. Waldhauser, and their families.