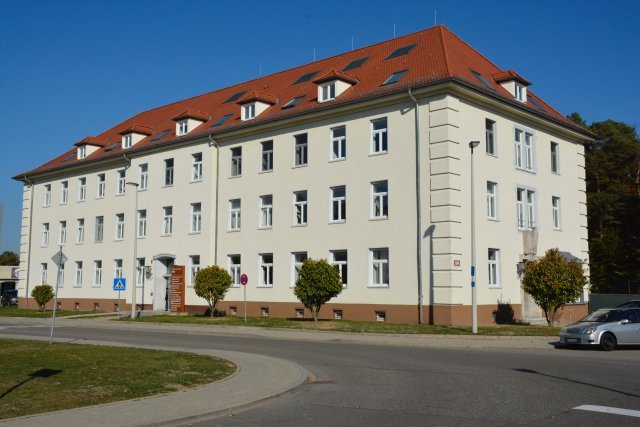 Joshua Ford
Installation Management Command
U.S. Army Installation Management Command provides the foundation to three of the seven strategic focus areas U.S. Army Materiel Command and its commanding general, Gen. Gus Perna, have identified to support priorities of the force. Those areas are in installation readiness, Soldier and family readiness, and strategic power projection.
During Perna's quarterly update briefing Aug. 23, Maj. Gen. Timothy P. McGuire, IMCOM's acting commanding general, and his staff communicated support to those three focus areas with information pertaining to upcoming deployment and mobilization exercises, garrison facility investment strategies, and enabling readiness through soldier and family programs; with all three playing crucial roles in operationalizing the Army's strategic support area through every garrison, and meeting Gen. James C. McConville, Chief of Staff of the Army, priorities.
"Never in my 36 years as a soldier has the Army looked at the strategic support area the way it does now," said Perna. "Installations are Warfighting enablers of readiness. Each of which are networked together and if one fails, they all fail."
During the wars in Iraq and Afghanistan, the U.S. Army could control when it would leave and where it would go. Functioning this way will not work in the future operating environment, according to Perna.
"In all previous deployments, we owned the timing, we owned the staging area, and we called our own shots. That is not going to happen again," said Perna. "Our timing and operations need to be integrated and synchronized, and we all need to know our roles like the back of our hands."
"We have to change the way we do things, and it's going start right here," said Perna referring to IMCOM and Army installations.
Perna continued to emphasize how installations are warfighting enablers, discussing some of the unknowns the Army faces in the future operating environment and how Army installations should not be seconded to combat units.
"Installations are not second to an infantry brigade combat team at war. I would argue that if we don't get this right the IBCT might not make it to the fight," said Perna. "We collectively, all in the SSA, have to come together and drive this to end state. We have to change the way we think and how we approach this."
Installations serve as more than just platforms to project combat power. Installations also contribute to the quality of life for soldiers and their families through multiple family and community programs.
"Our installations are the Army's home," said McGuire. "It's where we train and live. It's where our families live. It's where the total Army lives. Maintaining quality of life for everyone on our installations contributes to overall readiness."
"When we have to deploy again, it will take the totality of the Army force to follow on and defeat our adversaries," said Perna. "No one installation can be better than the other. Each one has to be as good as the other, and each one has to be great. Installations are where we train our force and it's where our families live."