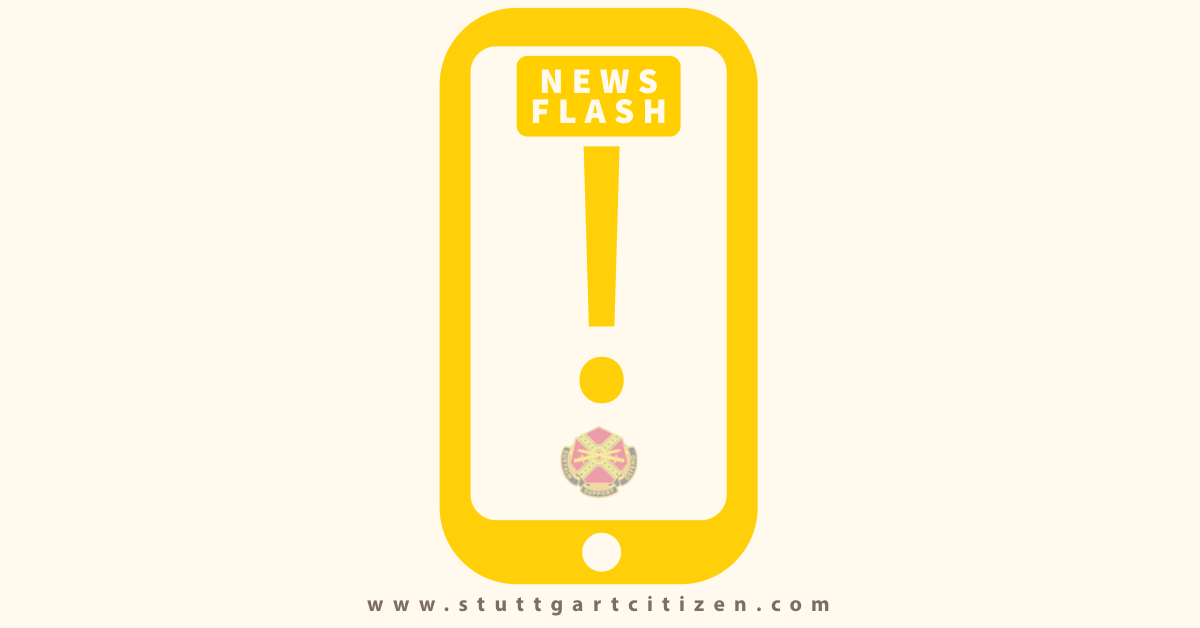 STUTTGART, GERMANY – Two people were taken to area hospitals after they inhaled chlorine gas during an incident this morning at Stuttgart Army Airfield (SAAF).
U.S. Army officials say a contractor was conducting cleaning activities in a building when she mixed ammonia and bleach into the same container. The resulting chemical reaction produced chlorine gas that several people inhaled. Responders from the Army and neighboring host-nation communities checked 17 people that were in the building at the time of the incident; the contractor and a U.S. military service member were transported to area hospitals. Both are expected to recover.
"We are thankful for the quick response of our host-nation partners and our own rescue personnel," said Col. Matt Ziglar, Commander of the U.S. Army Garrison in Stuttgart. "The quick response by all involved helped keep this incident from getting any worse."
Airport officials say no flights were impacted. The building was cleared of the gas by early afternoon.