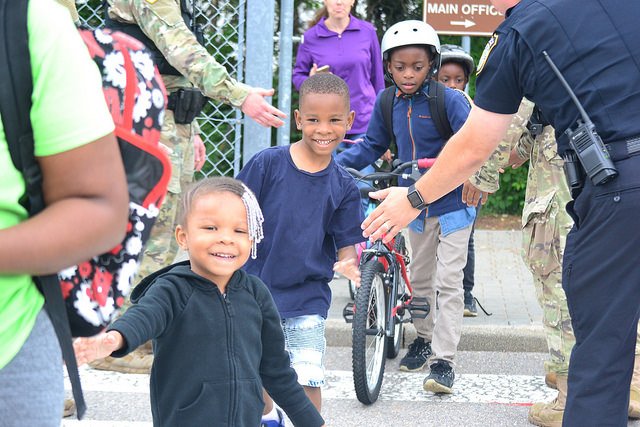 By John Reese
USAG Stuttgart Public Affairs
Summer began for Robinson Barracks Elementary School students with a "Clap-Out," June 14.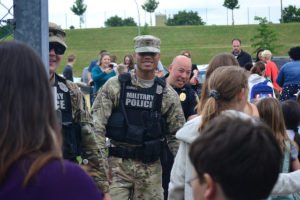 Military and civilian police, including the top cops Lt. Col. Adam B. Cronkhite, Director of Emergency Services,  and Police Chief Ruben R. Santiago, USAG Stuttgart, took the time to show their care for the RBES students with applause, high fives, handshakes and hugs.
"We came out to wish the kids a happy and safe summer," Cronkhite said. "We've been doing high-five Fridays to send them into the weekends safely and in a positive way."
See more RBES Clap-Out photos here.
A similar scene simultaneously took place at Stuttgart Elementary School. 
On June 28, the DES will again return to RB to herald the beginning of the new Community Watch program.
(Editor's note: Special thanks to RB community member Sabrina Wilson, who provided the photos and contributed to this story.)