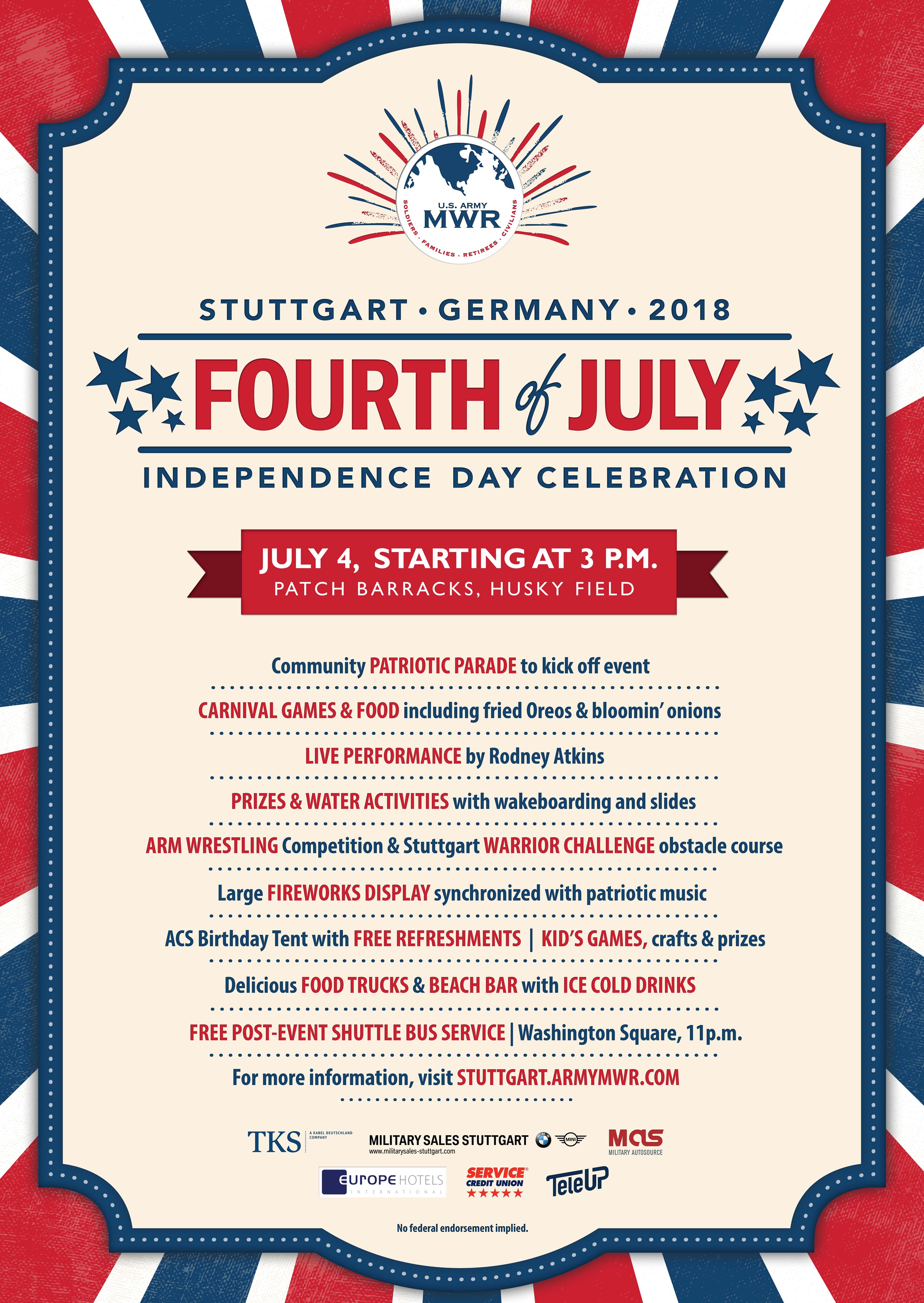 The garrison's Independence Day celebration is less than two weeks away, and making this event a success takes a true community effort.
The USAG Stuttgart Family & Morale, Welfare and Recreation is looking for as any many community volunteers as possible to help with set up and clean up for this event.
If you wish to volunteer to support this event, call the FMWR operations officer at DSN 421-2299 or 0711-729-2299.