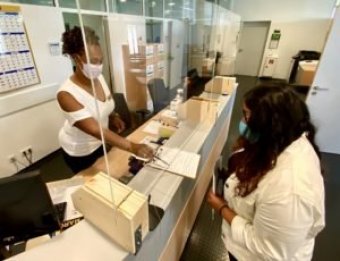 USAG Stuttgart has issued updated guidance regarding mask wear on post for fully vaccinated personnel — defined as individuals who received their second dose of Moderna or Pfizer/BioNTech vaccine or single dose of Janssen vaccine at least 14 days prior.
Fully vaccinated personnel are no longer required to wear face masks indoors or outdoors on USAG Stuttgart installations, except in the following areas:
Medical facilities, to include the COVID-19 test area and COVID-19 vaccination sites
Child and Youth Services facilities
All DoDEA facilities and activities
On-post services where providers are subject to German law which requires patrons to wear masks (e.g., barber shops, hair and nail salons, kantines, etc.)
Personnel must continue to adhere to all host nation mask directives off post, and should continue to observe COVID-19 preventive measures such as hand washing and physical distancing in public places.
Those who are NOT fully vaccinated will continue to follow mask guidance as published by the CDC, DoD, and USAG Stuttgart, and wear masks in service facilities and other places as required.
Full COVID guidelines for the Stuttgart military community are available here.