By U.S. Army MWR
Army Emergency Relief (AER) unveils a new online assistance application, June 6, that allows Soldiers to request financial assistance with ease, anytime, anywhere, on any electronic device, securely within a matter of minutes. Soldier access to AER funds through this expedient and efficient new process is literally at their fingertips.
The online application streamlines the assistance process by providing separate paths for a Soldier, family member, retiree or survivor to apply for financial assistance. Each pathway offers six simple steps or "clicks" to complete an assistance request. After submitting the online request, the pending assistance request is sent directly to the selected AER Section for an AER Officer to validate the need, review supporting documentation, approve the request and disburse funds. Soldiers may request assistance through the new online portal by visiting the AER website.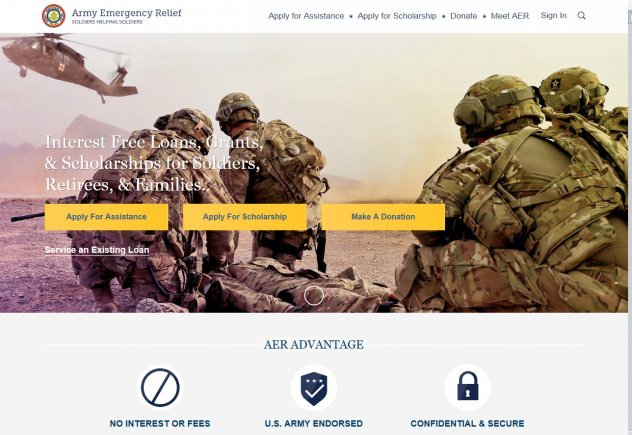 AER invites all single Soldiers to visit the newly redesigned AER website. The new website is modern, both in look and feel, and allows easier user navigation. It contains other features such as account information, scholarship application portal, loan calculator and an AER App. The loan calculator is a helpful tool that can be used to see how much money is saved in interest and additional fees by obtaining assistance from AER instead of through a title loan company, payday lender, pawn shop or other "non-bank" borrowing institution. The AER App serves as the primary information resource for the latest AER information and is always available to a Soldier anytime, anywhere via a Smartphone.