Post Tagged with: "Installation Management Command-Europe"
Service members took charge of their Patch Barracks quarters from IMCOM-Europe.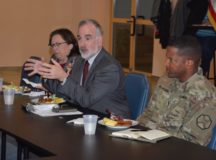 Garrison employees had a working luncheon with IMCOM-Europe director Michael Formica, Oct. 2, at the Patch Community Club.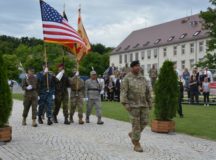 Col. Neal A. Corson assumed command of U.S. Army Garrison Stuttgart from Col Glenn K. Dickenson in a ceremony on Washington Square, Patch Barracks, July 12, 2017.