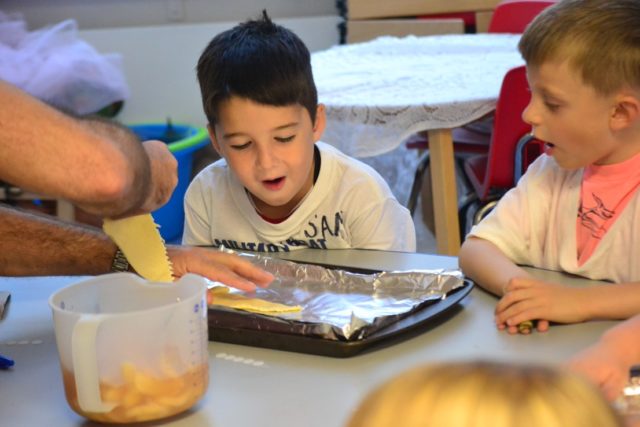 By Janis Renninger
Special Education Teacher
The kindergarten and 2nd grade classes at Robinson Barracks Elementary School took a morning apple
exploration day, Sept. 29.
The students made apple sauce, compared apples, cooked apple turnovers, weighed and measured apples and worked numerous other math and literacy activities related to apples.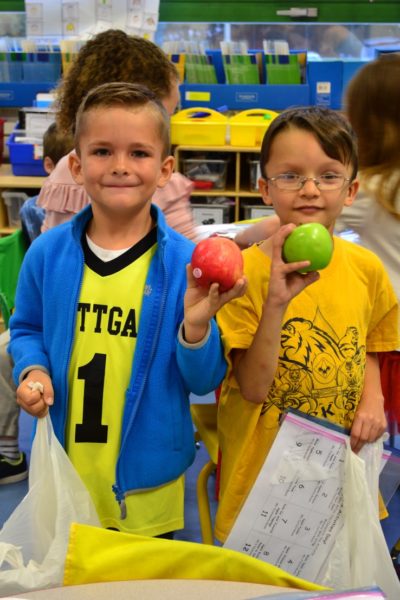 Local firefighters visit RBES
As part of Fire Safety and Prevention Week, the teachers at Robinson Barracks Elementary School arranged for the ladder trucks from the U.S. Army Garrison Stuttgart Fire Department to come and visit the school, Oct. 12. The K-2 students took turns looking at the truck up close and had the chance to climb aboard and take a seat.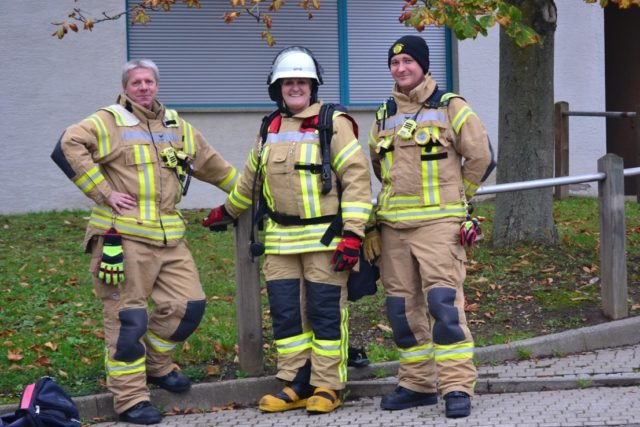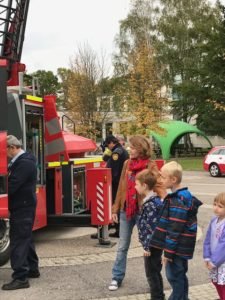 Becky Balcer, RBES principal, took on the role of firefighter for the day, puting on all of the firefighter equipment. She even went up 110 feet in the air in the bucket of the ladder of the truck.
The students loved the real-life experience of learning about a fire truck while spending time in their classrooms talking about fire safety in their homes.