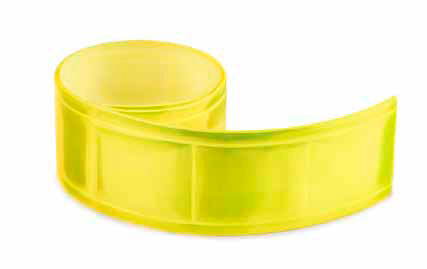 By Jewll Hicks
Joint Base San Antonio Safety Office
Traveling to work during the hours of darkness increases the risk for people driving, as well as for people walking or jogging.
It's important for drivers to pay special attention to the path ahead and expect the unexpected. Pedestrians and joggers need to assess the risk as well and have situational awareness of their surroundings also.
Pedestrians and joggers should be familiar with reflective equipment requirements for ensuring their safety during the hours of decreased visibility.
Pedestrians should use paths or sidewalks along roadways, walk facing oncoming traffic when paths or sidewalks are not available and wear reflective outer garments during periods of darkness or reduced visibility, according to Department of Defense Instruction 6055.4, DOD Traffic Safety Program, which is applicable to all services.
The instruction also requires the use of applicable fluorescent or reflective personal protective equipment by all DOD personnel exposed to traffic hazards as part of their assigned duties, such as marching troops, police, firefighters, emergency medical services, road construction crews, electricians or telephone repair personnel working on outside overhead lines.
Each of the military services also has specific guidance related to pedestrian safety and the wear of reflective materials during limited hours of visibility.
According to Army Regulation 310-85, personnel running and not in formation are required to wear a reflective outer garment and or equipment during hours of limited visibility. The regulation further states that fluorescent or reflective PPE will be provided to and used by all personnel who are exposed to traffic hazards as part of their assigned duties; for example, marching, running, and jogging troops (not in formation).
In Air Force Instruction 91-207, the rules for individuals jogging, running or walking on roadways at night or in inclement weather (e.g., fog, rain, sleet, snow, etc.) is to wear clothing/accessories containing retro-reflective properties visible from the front and back. All individuals who are exposed to traffic hazards as part of their assigned duties shall wear a highly visible outer garment during the day and outer garment containing retro-reflective material at night.
Operational Navy Instruction 5100.12J stresses that at night or in periods of reduced visibility, personnel are encouraged to wear brightly colored, fluorescent or other reflective garments when running, jogging, walking or traveling near roadways.
The DOD and all individual service guidance also prohibit the use of portable headphones, earphones, cellular phones, iPods or other listening and entertaining devices (other than hearing aids) while walking, jogging, running, bicycling, skating or skateboarding on roadways. In accordance with service regulations, headsets and personal stereos are prohibited when wearing physical fitness uniforms at all times.
During the hours of darkness – whether as a result of the hour we moved forward on the clock or just during the regular hours of limited visibility – it is critical for pedestrians and joggers to wear clothing or accessories for ensuring you are as visible as possible to vehicle operators.
The choice you make whether driving or walking does matter and may save your life or the life of someone else. Stay seen and stay safe.