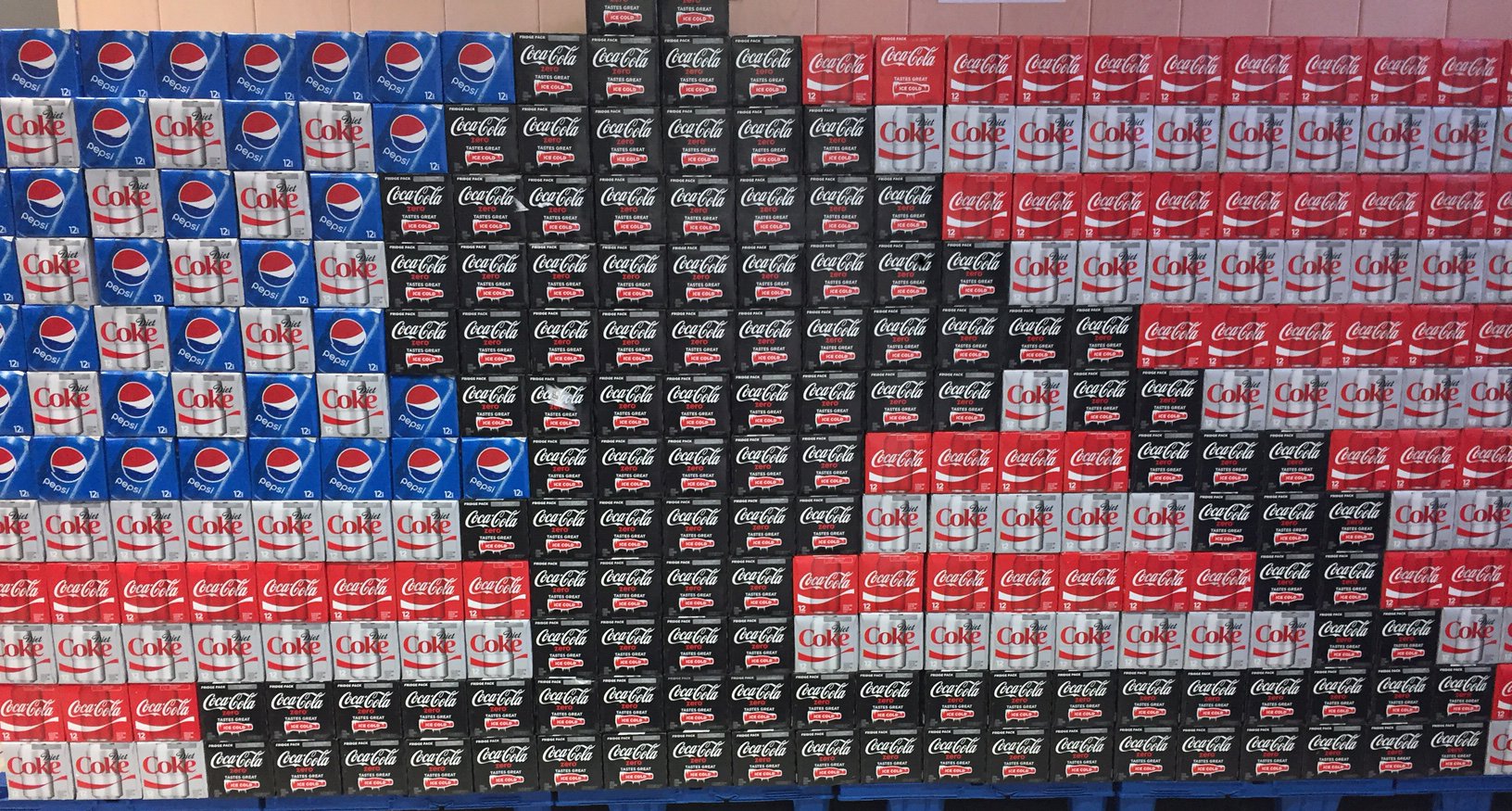 By Hannah Rhoden and Alisha Pabon
Stuttgart High School
Special to The Stuttgart Citizen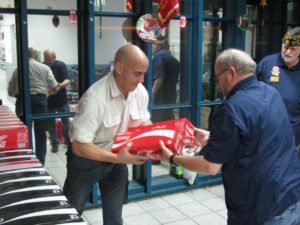 In recognition of Veterans Day, November 11, the Veterans of Foreign Wars (VFW) Post 10810 Stuttgart created a way to commemorate the military and all those who have served.
Standing at 5 feet 6 inches tall by 12 feet wide, a figure of a service member saluting greets customers as they enter the Patch Barracks Commissary.
"The local VFW decided they wanted to do something to salute our veterans," said Joe Holder,  commander, VFW Post 10810, and  junior vice commander, Department of Europe VFW.
Holder explained that six fellow VFW members waited until after the commissary closed to set up the display constructed of 360 cases of soda cans.
"It took close to two hours to complete … it took a bit of eyeballing," Holder said.  
The arranged cases of soda will remain on display until Nov. 12. Community members are eligible to win one of the 360 cases by filling out a form at the display and, if eligible, a year long membership to VFW Post 10810.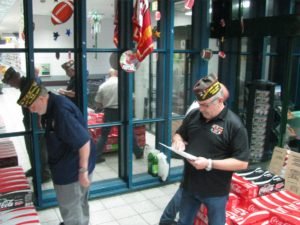 All ID cardholders and their guests are invited to attend the Veteran's Day Ceremony at the chapel on Patch Barracks, 11 a.m., Nov. 11.
Editor's Note: Hannah Rhoden and Alisha Pabon are seniors at Stuttgart High School and are a part of the Career Practicum program for the garrison Public Affairs office.