Story and photos by Larry Reilly
USAG Stuttgart Public Affairs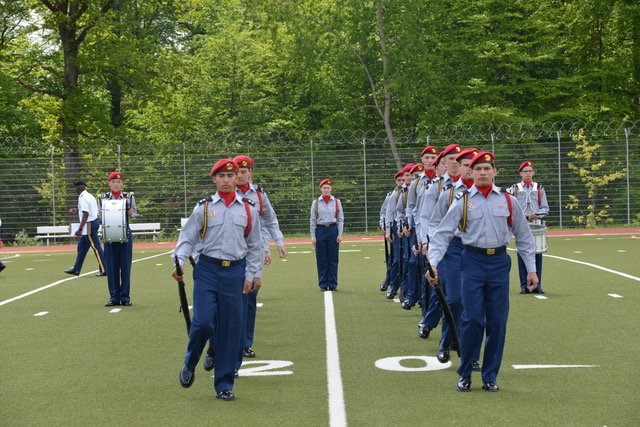 That dominance was more easily achieved during the early years when the drill team fielded 40 to 50 members and had many veterans. However, with the current team having less than 25 drillers, the 10th victory was more challenging. In fact, the squad had to come from behind to pull off the victory, albeit a 20-20 tie, with the Vilseck High School team.
"We knew it was going to be a very close competition this year as we have a lot of freshman and sophomore cadets," said retired Lt. Col. Norman Matzke, JROTC drill team coach.
"Each and every one of them practiced long and hard both during team practices and on their own time."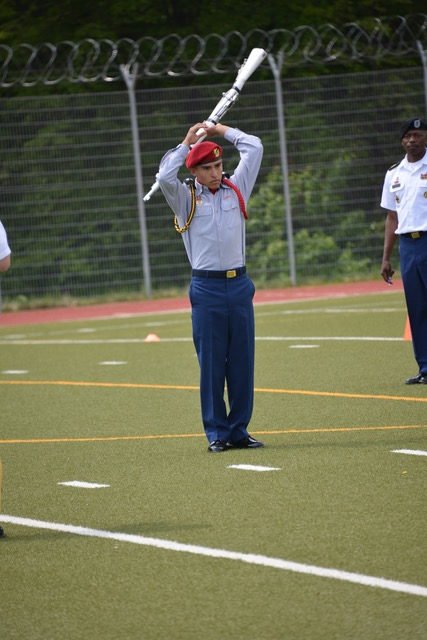 Seven high school drill teams participated in the competition. The Vilseck Falcons tried to be the villains who would deny the Panthers their 10th victory. The two teams' battled back and forth throughout the seven-event completion, with Vilseck holding a two-point lead going into the final event team exhibition. Stuttgart needed to win the event to force a first place tie.
The Falcons were prepared and knew they would have to perform flawlessly to take sole possession of the top trophy. They earned a respectable score of 65.67 of a possible 90.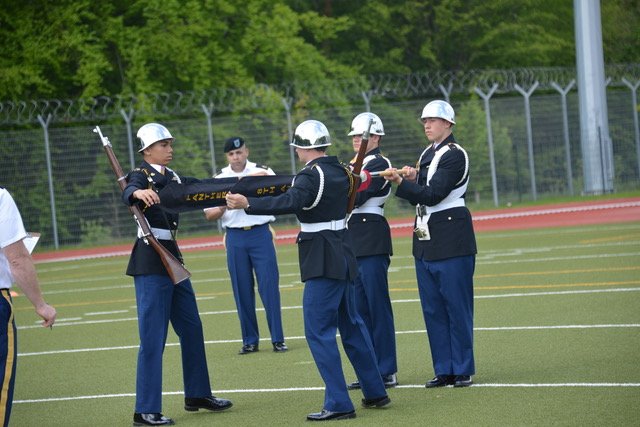 The Panthers took the field with a confidence and swagger that not only earned them a winning score of 79.67 and a standing ovation from the home crowd, but many thumbs-up from their peer cadets on other teams.
"We put a lot of hard work into the team exhibition routine," said Jonathan Casillas, one of only two seniors on the team and personally contributed to the team's overall score by taking 2nd place in the individual and the two-person exhibit events. "It has been a great experience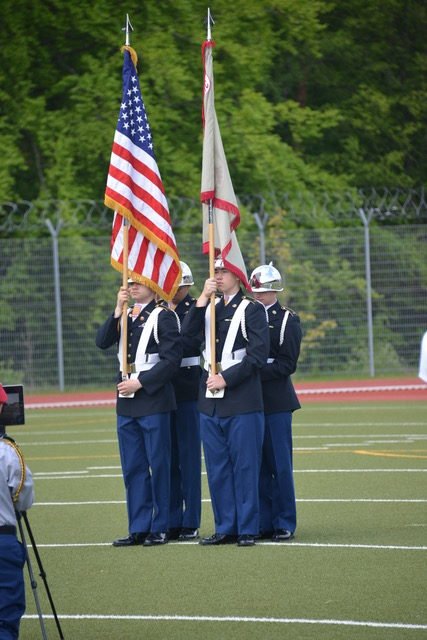 being part of this team for the past two years, especially this year winning number 10."
(Editor's note: Community members are encouraged to submit high resolution photos and stories about SHS events in the 2019-2020 school year.)