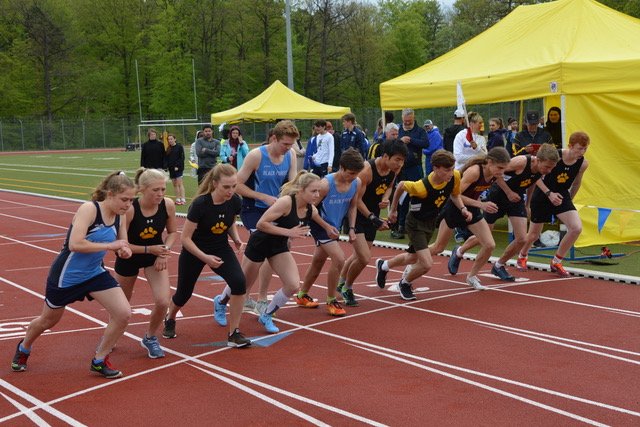 By CPT Robert Ryan
USAG Stuttgart
The Stuttgart High School girls track team tied with Weisbaden for first place, while the boys took fifth at the DoDEA European Finals held at Kaislautern High School, May 24-25.
The girls performed very well, securing points in every event. The meet came down to the last leg of the last race for the ladies. Stuttgart was up by 10 points going into the 4×400, while Wiesbaden was in second place with the dominant 4×400 team. As the race progressed Wiesbaden took a commanding lead and on the last leg Stuttgart was in sixth place with less than 200 meters to go, but Linnea Meier running in her eighth race of the weekend dug deep and kicked hard to the finish fourth place in the race and secure the tie for the championship.
McKinley Fielding placed third in the 800m run, first in the 1600 and 3200 (breaking the DoDEA record in both those events), and placed first with the 4X800 relay team.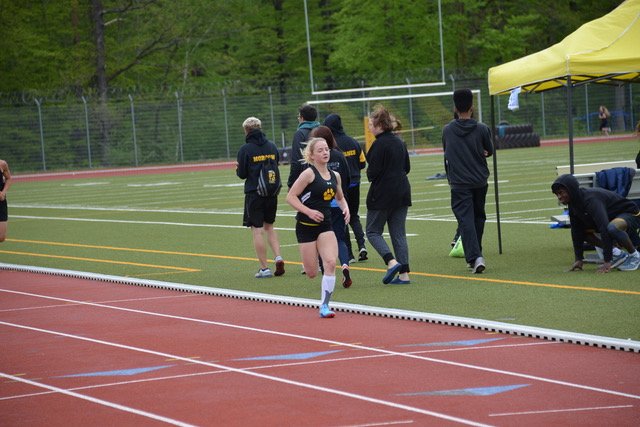 Jaelyn Page placed in both hurdle races and anchored the second place 4X100 team; she ran on the winning 4X800, placed 5th in the 800m run, and ran on the fourth place 4X400 relay and the second place Sprint Medley team.
Olivia Johnson placed fourth in both shot put and discus and was on the second place 4×100 team.
The meet ended for Stuttgart with a championship effort, and that's the real story of the team's performance. All of the ladies left it on the track and proved they are champions.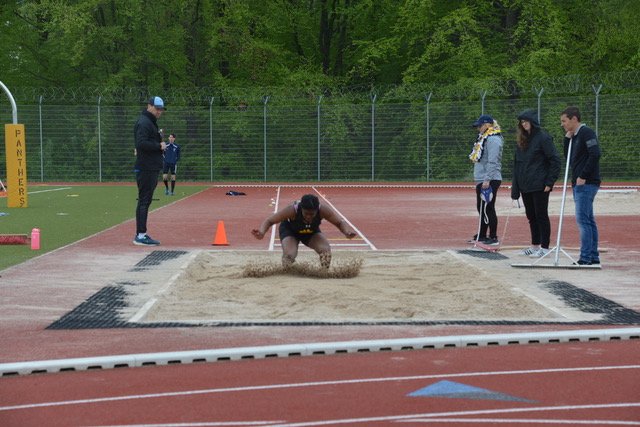 The boys team placed fifth overall with great performances in the throws by seniors John "Trip" Carroll and Tim Hollister, who threw personal bests to place in both shot put and discus. This year the team had four of its six boys qualify in the throwing events.
Gavin Abney placed in 100, 4X100, and 4X400. He was joined on the relays by Carter Hanes, Wade Cooper, Rocco Reyes and Odell Jackson. Ryan Morrow placed fifth in the 800, and Jack Raddatz ran a great  race, placing fourth in the 3200. Although the boys placed fifth, their performance and effort was indicative of a championship team.
The SHS track team was coached by Matthew Snoeyink, and assistant coaches Olga Simms and Philip Bailey. The team also had volunteer long and triple jump coach Ros Harrison, sprinting coach Jean Baptiste "E" Edrice, and distance coach Joan Mercier.
We look for great things from this team next year.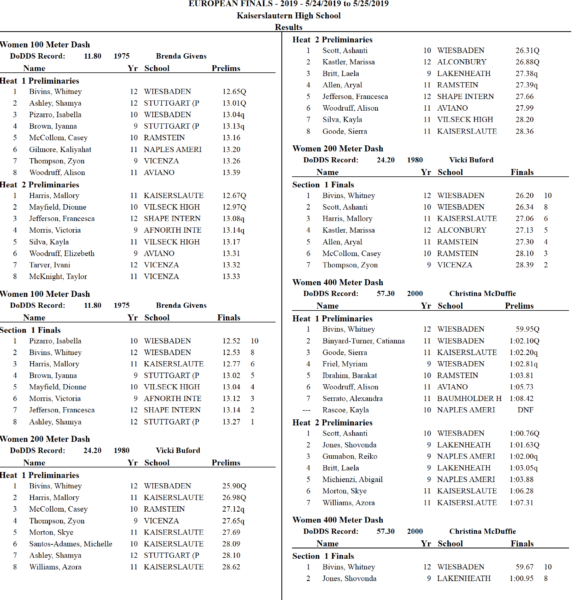 (Editor's notes: Robert Ryan was a volunteer coach for shot put and discus, and during the school year was the HHC USAG Stuttgart company commander. See the stats at stuttgartcitizen.com. Community members are encouraged to send photos (high resolution for the newsstand edition) and stories about SHS events in the 2019-2020 school year. )