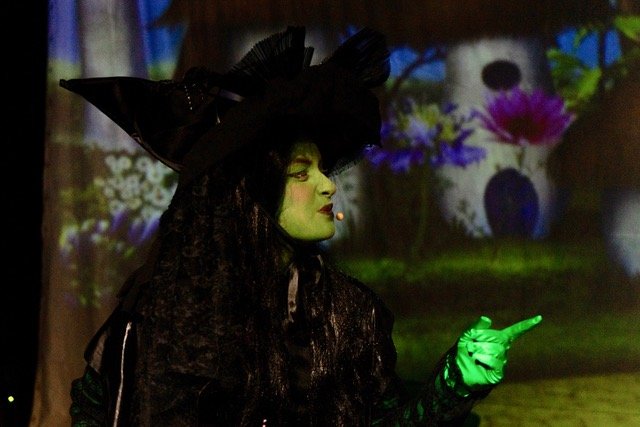 Story and photos by Stuttgart Citizen volunteer Michael Collier
Students at Stuttgart High School recently took part in a musical production of  "The Wizard of Oz," based on the novel of the same name by L. Frank Baum.
Stuttgart's production followed the beloved original story as a traditional adaptation. It follows Dorothy Gale from Kansas to an adventure in Oz, where she avoids the mayhem of a witch with the help from her three new friends.
Bringing together students from elementary to high school, the show was in production for the nine weeks and ran over three days at the end of February.
The high school musical featured "Jitterbug" a song and dance number which was cut from the 1939 film, said Lea Scavetta, a 17-year-old SHS junior, who played Dorothy.  "It's definitely one of the most intense shows I've done."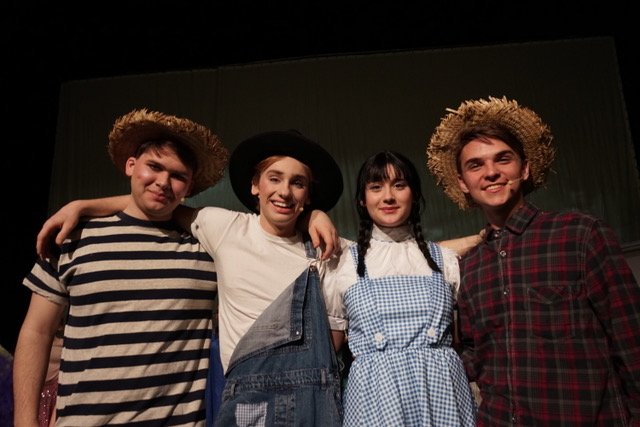 The show also had Eric Fager as the lion; Jacob Keating as the scarecrow; Caden Burkman as tin man; and Evan Koeplinger as the Wicked Witch of the West. All together, more than 50 teens took part as cast and crew.
Directed by teacher Lindsey Bagnaschi, the musical also featured Bagnashi's young daughter, Helena, as the dog Toto – who quickly became an audience favorite onstage.