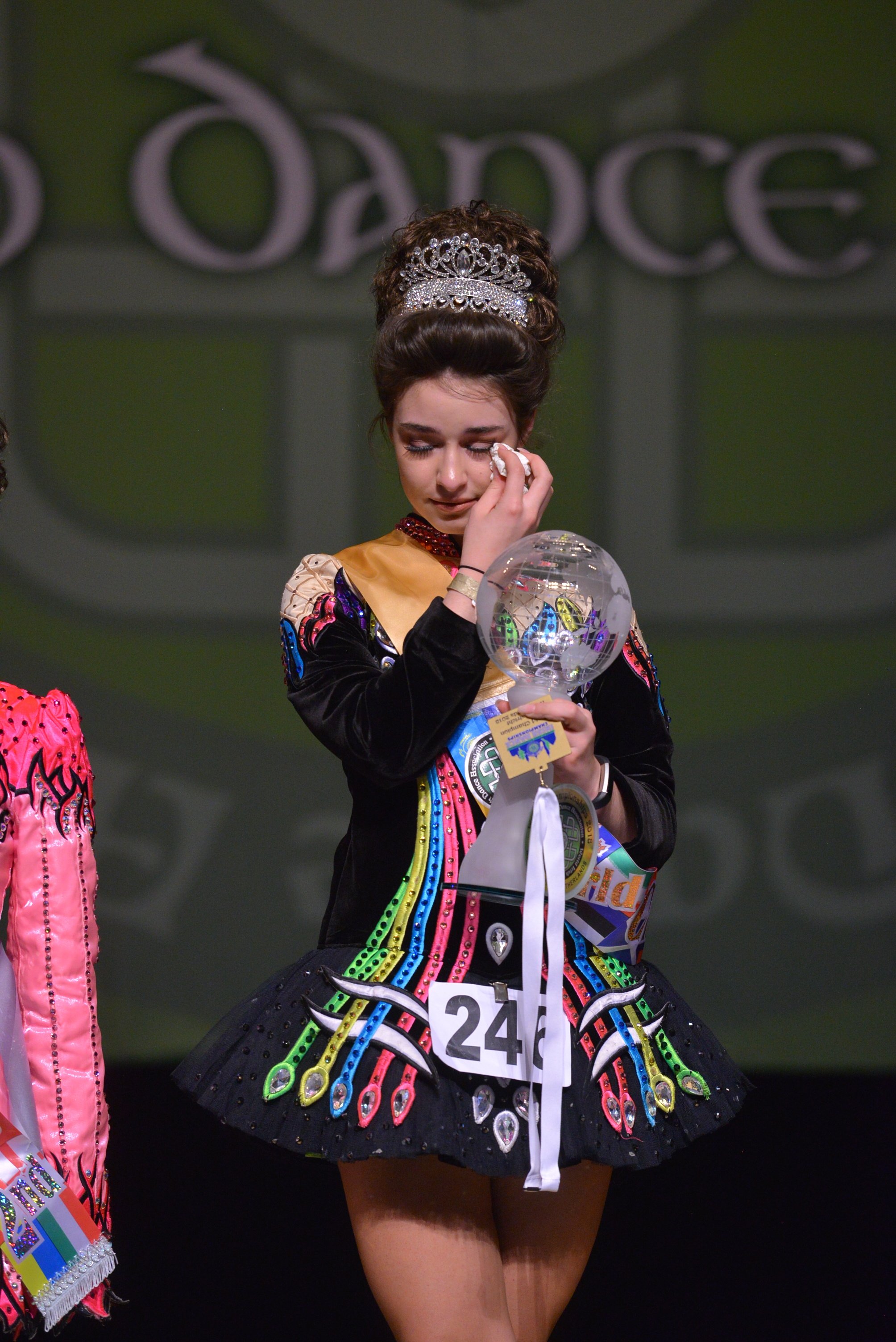 By John Reese
USAG Stuttgart Public Affairs
You may have seen
Patch Middle School 8th grader Luci Caralyne Parden performing with her fellow dancers from the Elaine Walker Irish Dance Academy in Böblingen; the Irish step dancers are becoming a regular feature around the Stuttgart military community, especially around St. Patrick's Day.
But what you may not have known is that Parden took first place for dancers under age 14 at the 2018 World Irish Dance Association (WIDA) World Championship Competition in Maastricht, The Netherlands, April 6.
This year saw 1200 dancers from 25 countries from around the world, including Germany and U.S. The competition took place April 5 – 8.
She competed in several big Irish dance competitions in Germany (six years champion), became the U.S. champion, took WIDA fourth place two years ago and second place in the in the 2017 competition held in Killarney, Ireland, before being crowned best in her age category in 2018. She has been dancing half of her life (she just turned 14) during her family's eight years in Stuttgart,
"When Luci started dancing at age 7, we thought she was a little girl going to a dance class to learn some skills and stay active," said her mother, Cheri Parden. "Within the first year, she won the Baden-Wurttemberg championship and was hooked."
Described as modest and not one to brag about her accomplishments, Parden performs at different events, dances with a team from her school, assists her dance teacher's classes with younger and older students, and has earned more than 50 trophies and thousands of medals and sashes. She's even danced at Scottish pipe band tattoos.
"Luci credits her accomplishments to her dedicated teachers at the school and her friends who helped her polish the dances and techniques to make her the well-rounded dancer she has become," said Cheri Parden. "It's her life she loves and she loves to give back."