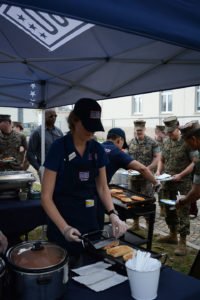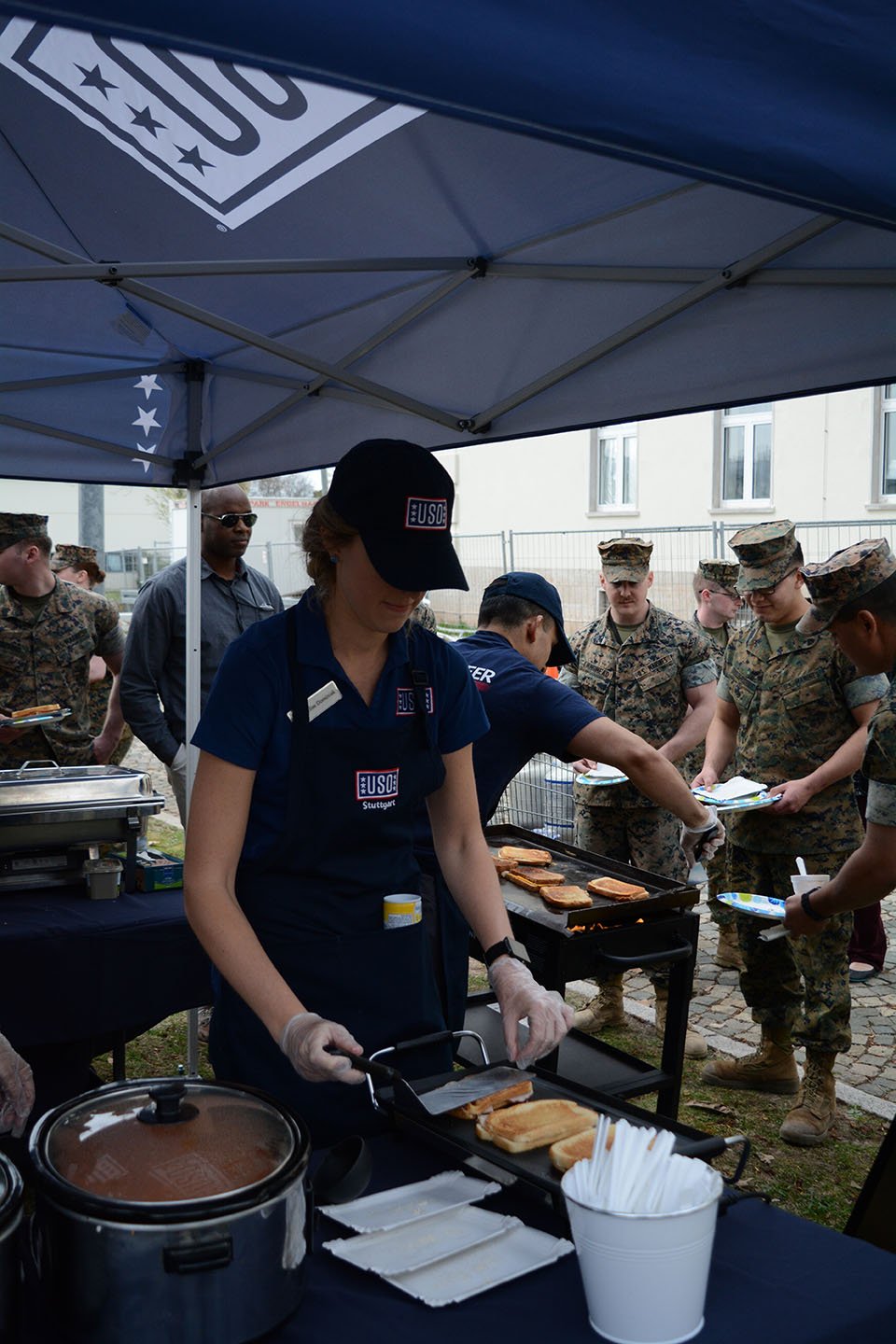 By Sarah Kemp
Stuttgart USO Center
"We want to be everyone's home away from home," said Heather Martin, a USO center operations specialist.
With that in mind, USO Stuttgart has many offerings for single and unaccompanied military service members.
The "Stepping Out" program is a series of trips for enlisted single and unaccompanied service members ranks E-7 and below.
"I enjoyed going on the 'Stepping Out' trip to Munich," said Specialist Steven Garcia.  "It was a fun festival, and I liked not having to worry about transportation or logistics."
In March, a group took a bus for the St. Patrick's Day celebrations in Munich. Upcoming trips include Europa Park in June, the Wurstmarkt in September and Burg Frankenstein in October. Interested can sign up at the USO center on Panzer Kaserne.
At noon on first Thursday of the every month, USO Stuttgart celebrates anyone who has a birthday during that month. Single and unaccompanied service members, and anyone else in the community, can come out to have their special day celebrated with a homemade cupcake with a candle on top, including the singing of "Happy Birthday" to them followed by a spin on the present wheel.
Recently, USO Stuttgart celebrated, "National Grilled Cheese Day" by making more than 60 grilled cheese sandwiches for the Marines living in barracks.
"We're always looking for ways to reach out to different communities on base," said Elise Dominiak, another USO center operations specialist.  "We offer a lot of programming for children and spouses, and we wanted to reach out to service members who may be here without their families."
Some of the different ways include "National Tell a Fairytale Day," "National Puzzle Day," National Chip and Dip Day" and "National Rubber Ducky Day." All of these are real days.
The USO Stuttgart Center is open on every American holiday from at least 10 a.m. – 2 p.m. to ensure that everyone has a place to go. When you're far away from home, you can celebrate the holidays with your USO family.