By Julia LeDoux, Pentagram Staff Writer  and contribution from USAG Stuttgart Public Affairs Office.
TRICARE pharmacy copay changes. Some TRICARE pharmacy copays will change this year, according to an article on Tricare.mil. On Feb. 1, most copays for prescription drugs at Home Delivery and retail network pharmacies will increase slightly. The 2016 National Defense Authorization Act requires TRICARE to change its prescription copays. While all drugs at military pharmacies and generic drugs through Home Delivery will be available at no cost to beneficiaries, copays for brand name drugs through Home Delivery will increase from $16 to $20 for up to a 90-day supply. At retail pharmacies, generic drug copays go from $8 to $10 and brand-name drug copays go from $20 to $24 for a 30-day supply. To see the new TRICARE pharmacy copays, visit tricare.mil/pharmacy.
Two-year DoD budget deal. Defense Department officials say the recent two-year budget deal approved by Congress gives the department 98 percent of what it asked for in Fiscal Year 2016, not counting $8 billion in relief for overseas contingency operations, according to an article on Defense.gov. Under the Bipartisan budget Act, the department's base budget is $522 billion. Under the sequester cuts set by the Budget Control Act of 2011, the fiscal 2017 base budget would have been $512 billion.
Single Marine Program leadership symposium slated. Headquarters Marine Corps Semper Fit has announced the 2016 Single Marine Program Leadership Symposium, set for Jan. 26-25 at Marine Corps Base Camp Pendleton, Calif., according to MARADMIN 653/15. For more information on travel funding, call 703-784-6301.
Terrorists beware. U.S. and coalition forces continue to attack Islamic State of Iraq and the Levant terrorists in both Syria and Iraq, according to an article on Defense.mil. The strikes are being conducted as part of Operation Inherent Resolve, the operation to eliminate ISIL and the threat it poses to Iraq, Syria and the Middle East. Defense officials say the destruction of ISIL targets in Syria and Iraq limits the terrorists group's ability to conduct operations.
UCMJ reform proposal. Following a two-year review, the Defense Department has forwarded to Congress a legislative proposal outlining a number of reforms to the Uniform Code of Military Justice, according to an article on Defense.gov. The proposal is the first comprehensive military justice reform package submitted to Congress by the DoD in more than 30 years. Reforms include 37 mandatory additions and substantive amendments to 68 current provisions of the UCMJ, including proposals that would strengthen the structure of the military justice system by establishing selection criteria for military judges and mandating tour lengths; enhancing fairness and efficiency in pretrial and trial procedures by facilitating victim input on disposition decisions and providing for public access to court documents and pleadings; and modernizing military sentencing by replacing current sentencing standards with a system of judicial discretion guided by parameters and criteria. The full report can be found at www.dod.gov/dodgc/mjrg.html.
Help wanted. According to an article on Army.mil, the Army needs more Prime Power production specialists in its training pipeline. Prime Power Soldiers deploy, install, operate and maintain power generation and distribution assets in support of theater commanders. Prime Power Soldiers stationed inside the Continental United States are also part of the National Response Framework to provide power in locations where the civilian power grid has gone down due to a natural disaster. The Army has authorizations for 288 Prime Power Soldiers in Fiscal Year 2016. In FY 17, the field will grow to 297 authorizations. Currently, the Army is accepting applications from both specialists and sergeants for reclassification to the 12P military occupational specialty. Training for the MOS takes more than a year and is held at Fort Leonard Wood, Mo. Soldiers interested in applying to become a Prime Power production specialist should contact their unit career counselor for details on how to make it happen.
Changes to Veterans Choice program. The Department of Veterans Affairs has made a number of changes to its Veterans Choice Program that are designed to make participation easier and more convenient for veterans who need to use it, according to an article on VA.gov. Under the updated eligibility requirements, a veteran can access the program if he or she is enrolled in the VA health care system and has been told by their local VA medical facility that they will not be able to schedule an appointment for care within 30 days; they live more than 40 miles driving distance from the closest VA medical facility; need to travel by air, boat or ferry to the closest VA medical facility to their home; face an unusual or excessive travel burden in order to get to the closest VA medical facility to their home; or live in a state or territory without a full-service VA medical facility.
Twenty-first Century fighting force. Chairman of the Joint Chiefs of Staff Marine Corps Gen. Joseph F. Dunford Jr., said he is taking a broader look at the unified command plan and will focus on enhancing the speed, flexibility and agility of the joint force, according to an article on Defense.gov. Dunford stressed that he is not looking for a quick and easy shuffling of commands. "The broader issue for me is what is the right organizational construct to deal with the challenges we're going to have in the 21st century," he said.
Annual pay increase. Service members will see an increase in their paychecks in 2016. Effective Jan. 1, the military pay increase is 1.3 percent for all service members, with the exception of general and flag officers above the pay grade of O-7, whose pay has been frozen, according to articles on Defense.gov. Military retirees will see no increase in their pay this year.
John King, Acting Secretary of Education's goal for 2016 that every child in America—regardless of background or circumstance—has access to an excellent education.
Efforts in 2016 must be measured by the progress we make toward educational opportunity for all—so that no child's fate is left to luck, no student's destiny defined by circumstances.
In the weeks to come, King will be traveling across the country to visit with students, parents, teachers, principals and community leaders—to highlight what's working and hear about the challenges and opportunities that lie ahead.
You can ask questions anytime using #AskJohnKing on social media.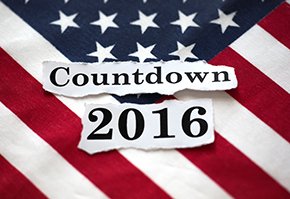 Make your vote count. Stuttgart community members interested in voting in 2016 elections should submit their requests for absentee voting by Jan. 31. Absentee ballot registration is available for your respective state at: www.fvap.gov.
Through the Federal Voting Assistance Program, service members, their eligible family members and overseas citizens are able to exercise their right to vote and have the tools and resources to successfully do so – from anywhere in the world.
Elections are managed individually by 50 States, U.S. territories (American Samoa, Guam, Puerto Rico and the U.S. Virgin Islands) and the District of Columbia. This equates to 55 sets of rules for absentee voting, but the basic steps are simple:
Citizens register to vote and request an absentee ballot by filling out the Federal Post Card Application (FPCA), and mailing it to their local election official in their State of legal residence. State specific instructions and forms can be found here: www.fvap.gov.
The election official approves the FPCA, disapproves the FPCA or requests additional clarifying information.
Once the FPCA is approved, the election official sends an absentee ballot to the citizen.
The citizen completes, and returns their voted ballot to their local election official by their State's deadline.
If you are a new voter, you can also register at through FVAP to vote. All citizens over age 18 are eligible to vote. In 22 states, 17-year-olds can vote in the February primary elections, provided they will be 18 by Election Day, Nov. 8, 2016.
For more information on overseas voting or assistance with absentee ballots, contact the Installation Voting Assistance Officer at DSN: 431-2865/civ. 07031-15-2865.
Information courtesy of the U.S. Army Garrison the Installation Voting Assistance Officer and the Federal Voting Assistance Program.