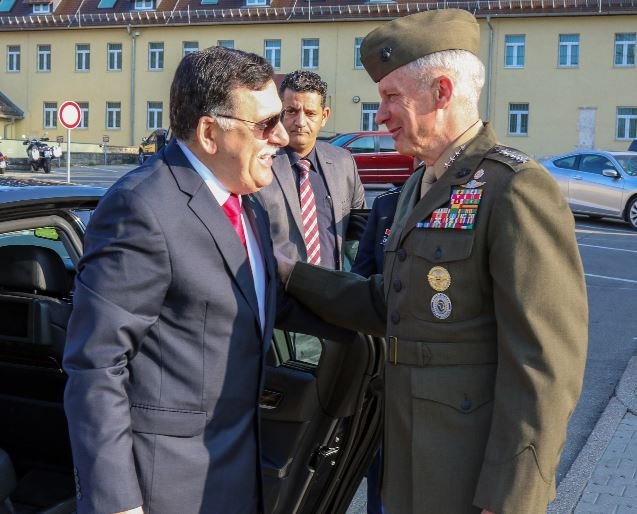 By Nate Herring
U.S. Africa Command Public Affairs Office
The Prime Minister of Libya's unity government, Fayez al-Sarraj, met with Gen. Thomas D. Waldhauser, Commander, U.S. Africa Command, and Amb. Peter Bodde, U.S. Ambassador to Libya, at the U.S. Africa Command headquarters in Stuttgart, Germany April 5, 2017.
During the visit, Prime Minister Sarraj and his delegation received operational updates and discussed future U.S. cooperation in Libya. Also, at the request of the Prime Minister, AFRICOM provided a briefing on relationships between civilian governments and military institutions including examples of national security structures, both past and present, used in different nations.
"We had a good discussion about the ways ahead and how we continue our support to the Government of National Accord," Waldhauser said. "We have some exchanges now that are going to continue on and some working groups based on some of the topics we discussed today." Read more here.