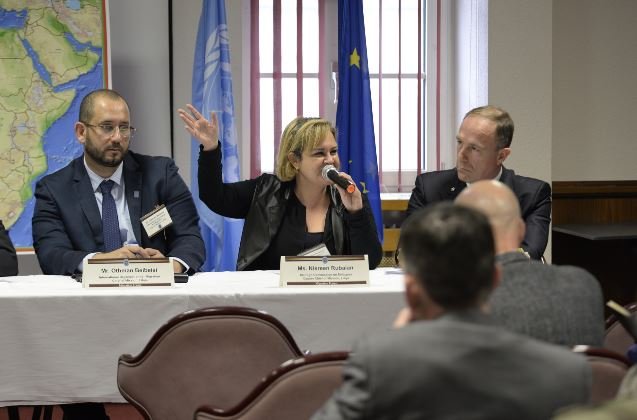 By Staff Sgt. Grady Jones
U.S. Africa Command Public Affairs
U.S. Africa Command hosted a Migration Forum, March 24, on Kelley Barracks, Stuttgart, Germany.
AFRICOM's Multinational Cooperation Center and Strategic Outreach Division/ J51, which is part of the AFRICOM Directorate of Strategy, Plans, and Programs/ J5, convened this event to educate elements of the command on irregular migration concerns across the African continent, from origin to destination countries.
"The purpose of the forum was to let the command have a better idea of how migration works both at the policy level but also at the practical, on the ground level," said Amb. Donald Koran, vice director, AFRICOM J5.
In attendance were panelists from the United Nations High Commission for Refugees (UNHCR), International Organization for Migrants (IOM), International Committee for the Red Cross (ICRC), International Peace Support Training Center (IPSTC), and European Union Naval Force Mediterranean (EUNAVFORMED). Also, representatives from partner nations and partner military forces attended the event. Read more here.