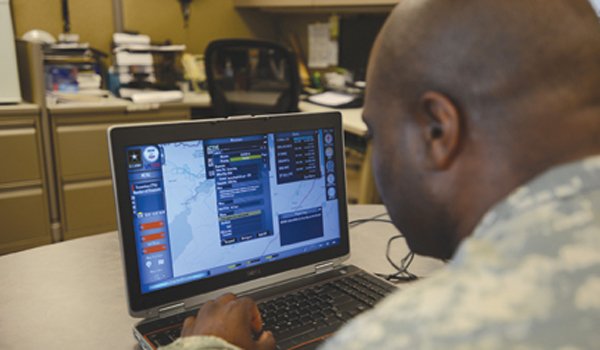 By Vivienne Machi
A new Army video game is taking soldiers into the heart of foreign disaster zones and delivering real-world training from their laptop or tablet.
A joint task force — including U.S. Army South, the Army Research Laboratory, the office of foreign disaster assistance and the Army games for training program — has put Disaster Sim into the hands of soldiers after two years of research and development.
Disaster Sim was created by the Army Research Laboratory and programmers from the Institute for Creative Technologies at the University of Southern California as a cost-effective training tool for company grade officers and mid to junior non-commissioned officers engaged in foreign disaster relief, said Maj. Timothy Migliore, chief of the Army's games for training program.
"The more ways you can involve actually doing the task or the job at hand, the faster you learn," he said.
Hour-long vignettes based on real-world events familiarize users with operational environments they could encounter on the ground, and teach them how to work with the office of foreign disaster assistance, non-governmental agencies and the host country. The initial scenario challenges a soldier to respond to needs in Guatemala after an earthquake.
Although it was developed for Army South, the game's editor authoring tools allow it to be tweaked by developers to assist other organizations at a minimal development cost, said Col. Michael Panko, U.S. Army South chief of training and exercises.
"If you're Army Pacific, you can make it look like their area," he said.
Migliore noted the cost-saving benefits of the game.
"If I can develop my own scenario and not have to go outside [the services], we're saving the user money and saving the taxpayer money," he said. Service members across the globe can download Disaster Sim and the authoring tools through an online portal at no charge. It cost approximately $700,000 to create the training application and the authoring tools, according to the Army Combined Arms Center – Training.
There used to be "a cultural resistance" to using video games as a training tool among the services, Migliore said.
But within the last 10 years, the military has shifted away from that mindset and embraced the virtual training possibilities that offer a more realistic experience at a lower cost, he said. "We've got a ton of what we've liked to call niche games that get to training requirements, and there's nothing remotely that relates to Disaster Sim."