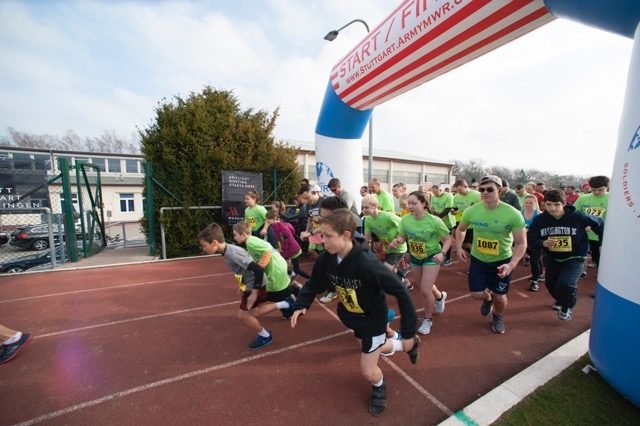 By Kevin S. Abel
USAG Stuttgart Public Affairs
"It was one of those March days when the sun shines hot and the wind blows cold: when it is summer in the light, and winter in the shade, " wrote Victorian novelist Charles Dickens, correctly describing the weather for the 15th Annual Spring Fling 5K Fun Run, March 25.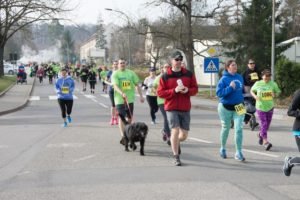 Community members 298-strong participated in the 5K  fun run on Patch Barracks, sponsored by U.S. Army Garrison Stuttgart's Family and Morale, Welfare and Recreation.
"It's great that we had so many people come out to enjoy the season's first race," said Felicia Hanes, FMWR. "The Spring Fling 5k starts this year's race season by getting community members out to have fun while getting fit."
Participants ushered in the Spring with a run through the woods. The run began on Patch Barracks' Husky Field and followed local trails before returning to the finish line. Whether participants ran or walked, pushed baby strollers or were accompanied by canine companions, everyone received water, fruit and energy bars at the conclusion of the race. A variety of race sponsors were on hand to offer information.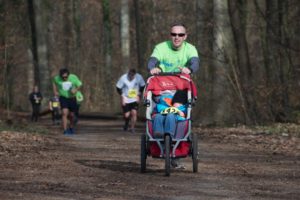 The next community runs are the Stuttgart High School JROTC Color Run, April 15, and the Annual Cobblestone Classic, May 20.
The Cobblestone Classic, sponsored by FMWR, is a timed 5-mile race from Patch Barracks to Panzer Kaserne on the historic tank trail. Registration for the race begins April 8, with late registration May 10-16; runners may sign up at any of the garrison community fitness centers.