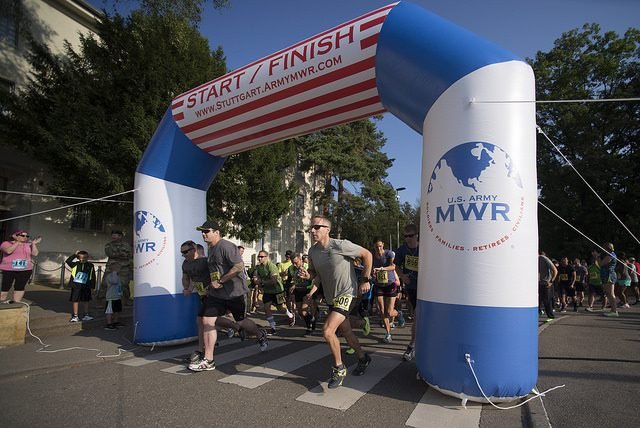 Story and photos by Kevin S. Abel
USAG Stuttgart Public Affairs Office
More than 275 race enthusiasts in the community hit the local training area running July 16 to honor fallen American heroes.
The ninth annual U.S. Army Garrison Stuttgart Run to Remember, hosted by the 1st Battalion, 10th Special Forces Group (Airborne) and the Directorate of Family and Morale, Welfare and Recreation, brought community members together to run a half marathon or a five kilometer race in honor of service members killed in action.
"Today we honor our Fallen Warriors, Teammates, loved ones and friends by coming together and putting on our faster trail shoes and running," said Maj. Matthew J. Mesko, BN Executive, 1/10 SFG (A). "That is a fitting tribute because out there on those quite trails with no distractions, no work, the heart pumping, we can focus just a little more clearly and think a little more deeply and simply remember their sacrifices."
The names of 150 Service members killed since the events of Sept. 11, 2001, and in support of the War on Terrorism, submitted by runners during race registration, were printed on the race t-shirt. Before the start of the race, Chaplain (Cpt.) David Sprinkle 1/10 SFG (A), read the list of names to the runners.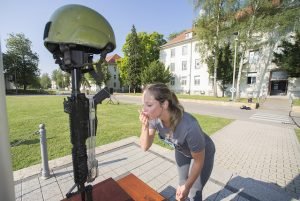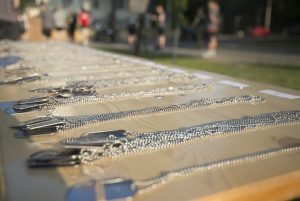 For additional photos visit USAG Stuttgart's Flickr.