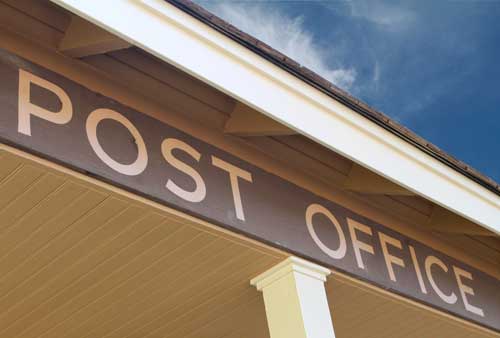 USAG Stuttgart Public Affairs Office
Starting Oct. 1, U.S. Army Garrison Stuttgart Army Post Office customers wishing to mail packages must complete a customs form online before they bring the item to an APO for mailing.
Last month the United States Post Office and Military Postal Service Agency announced new Global Trade Compliance requirements that will impact all packages mailed at overseas military locations.
The new program will require customs form information for packages mailed from APOs and FPOs to be entered into the U.S. Customs and Border Protection database, similar to the way stateside U.S. Postal Service post offices currently conduct business for international and military packages with customs forms.
Postal officials say customers will benefit from this procedure because tracking capabilities will be increased at each handoff of the mail. Customers will be able to track their mail from origin to destination with additional updates in-between.
Filling out the customs forms online and bringing them to the post office saves time in line because it only requires the scanning of a barcode on the customs form.
However, customers without an electronic printed custom form can expect a lengthy wait (as can other customers in line) while their data is manually input into the USCBP database.
Postal customers can complete their customs forms online at USPS website under the "International" tab when they click the link titled "Complete Customs Forms." For step-by-step instructions, see graphic below.
Online customs forms are also available under the Click-N-Ship option.