Military Policeman Spc. Joshua Lantz, Headquarters and Headquarters Company, USAG Stuttgart, was named the Installation Management Command-Europe's Soldier of the Quarter.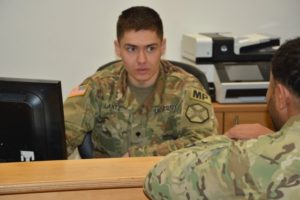 Lantz was named SOQ  in a ceremony held Dec. 13 in Wiesbaden.  Garrison 1st Sgt. Anthony Hopkins accompanied Lantz to the event.
"He studied much to achieve this." Hopkins said. "Spc. Lantz is a fine junior enlisted Soldier who represented Stuttgart, and I expect him to compete just as strong to be the IMCOM-E Soldier of the Year."
If Lantz achieves IMCOM-E Soldier of the Year, he'll go on to the National Capital Region Competition in San Antonio, Texas, where the top Soldiers and noncommissioned officers from each of IMCOM's four regions will compete.
"He made the commandant's list at the Basic Leadership Course in Vilseck," said Capt. Robert Ryan, commander, HHC USAG Stuttgart. "He's a young Soldier, excels at physical training, and I expect great things from him. He worked hard to get to the board and he won the IMCOM-E board, and hopefully, he does well at the next level."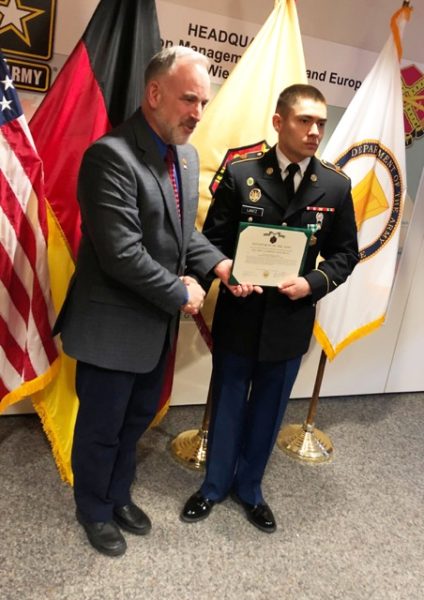 Extra photo in case there's room.