By ARNEWS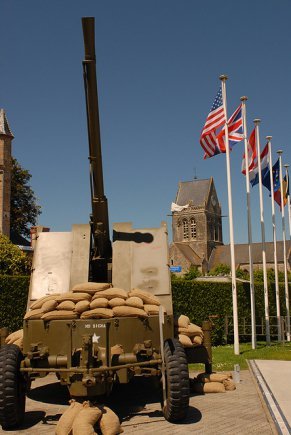 U.S. European Command, or EUCOM, has put in place travel restrictions to France that apply to all Department of Defense personnel.
"Until further notice, [EUCOM] has prohibited unofficial travel to Paris, and for DOD personnel who are traveling outside Paris, it requires a higher level of approval to go," Pentagon spokesman Navy Capt. Jeff Davis said.
The travel restrictions apply to U.S. service members, DOD civilian employees, contractors and command-sponsored dependents and Family members, Davis said.
Specifically, unofficial travel such as leave, liberty and special passes to France are prohibited.
Official travel and emergency leave to France requires approval from the first general/flag officer or Senior Executive Service civilian in the chain of command.
The prohibition on unofficial travel to Paris extends to a 50-kilometer radius around the city, according to a EUCOM message.
"This is a precautionary measure to keep our personnel and Families safe in light of the recent attacks," states the EUCOM message, referring to the terrorist incidents Friday. "This is also an effort to help minimize tourist traffic at the borders in France, and in particularly, in Paris as the French authorities continue their investigation."
The travel restrictions also apply to cruise ship shore excursions, but do not apply to military personnel assigned to diplomatic posts in France and individuals who have commercial airline connections in the country and will not leave the secure portions of airport terminals, officials said.