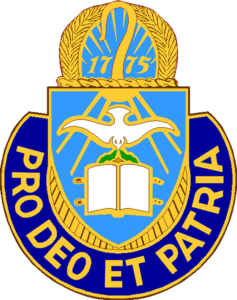 By Brian R. Merry
USAG Stuttgart Religious Support Office
The ability to practice one's faith requires diverse and well-rounded programs. The U.S. Army Garrison Stuttgart Religious Support Office (RSO) is dedicated to providing community ID cardholders with the free exercise of religion granted by the First Amendment. Within the Stuttgart footprint, there are chaplains who represent diverse faiths including Catholic, Protestant and Islam.
When uniformed chaplains do not represent specific religious affiliations, the RSO uses designated religious group leaders. Currently, there are two such leaders in the Stuttgart footprint, one for the Jewish community and another for the Mormon community.
Faith experience is designated by many facets. Worship is the most common faith experience.  Within the Stuttgart footprint, many religious worship services are available weekly; Catholic, Protestant and Jewish worship experiences are consistently available to the community.
Religious education is another facet of faith experience.  The Stuttgart community benefits from a bountiful religious education program for both adults and children, including programs about sacramental preparation for the Catholic community, Hebrew school for the Jewish community, Protestant Women of the Chapel, and Catholic Women of the Chapel.  The Mormon community also offers a religious education program for their youth.
The RSO periodically offers other faith experience opportunities such as retreats and pilgrimages.
In addition to the protection of free exercise of religion and meaningful faith experiences, the RSO also offers counseling to ID card holders.  Chaplains of specific faiths are available and ready to provide one on one counseling for faith issues and concerns.  The RSO houses the Family Life Center where a chaplain is available for counseling on marriage and family concerns and challenges.
Contact the RSO at DSN 431-3079 or civ. 07031-15-3079, or visit www.stuttgart.army.mil/services-rso.html.
USAG Stuttgart Chapel worship services
Protestant Services (Sundays)
8:30 a.m. – Panzer Liturgical, Bldg. 2940
10 a.m. – Robinson Barracks, Bldgs. 115 & 116
10:30 a.m. – Panzer Contemporary, Bldg. 2940
11 a.m. – Patch Collective Protestant, Bldg. 2304
12:30 p.m. – Panzer Gospel Service, Bldg. 2940
Jewish Service – 1st & 3rd Friday of each month
7:00 p.m. – Panzer Bldg. 2940 (small side chapel. Enter from the bowling alley side)
Catholic Mass
Monday: 11 a.m. – Patch, Adoration and 11:45 a.m.
Tuesday: Patch, 11:45 a.m.
Wednesday: Kelley, 11:45 a.m.
Thursday: Panzer, 11:45 a.m.
Saturday: 4:15 p.m., Reconciliation
Sunday: Patch, 9 a.m. and 5 p.m.; Robinson, 12 p.m.
For special holiday services through March and April visit the schedule here.