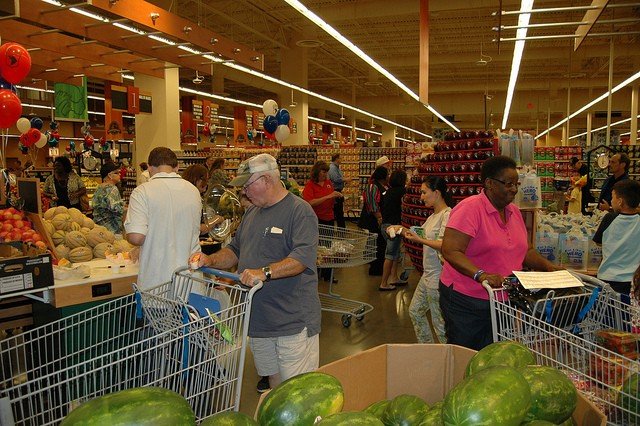 Defense Commissary Agency Public Affairs
Commissary shoppers are welcome to bring guests into the stores during shopping visits, but guests are not authorized to make purchases, and patrons cannot make purchases for their guests.
This reminder comes from Luana Harris, the Patch Commissary store director.
"Guests are welcome, but they must be accompanied by an authorized shopper and they cannot shop," Harris said.
She explained that Department of Defense regulations have allowed patrons to bring guests in the stores since 1999. The authorized shoppers are responsible for the actions of their guests while they're in the store.
"It's a way to make commissary shopping more convenient for, say, customers who may have family or friends visiting them," Harris said. "They don't have to leave them waiting outside while they shop."
Commissary customers can be assured that only authorized shoppers are making the purchases because ID cards are checked and scanned at checkouts, she said. Reselling commissary purchases is an abuse of the commissary benefit, and anyone who suspects abuse should report it to the provost marshal.
"We go to great lengths to provide a quality commissary benefit here at Stuttgart, and the cooperation of our customers and their guests play a key role in making it all happen," she said.