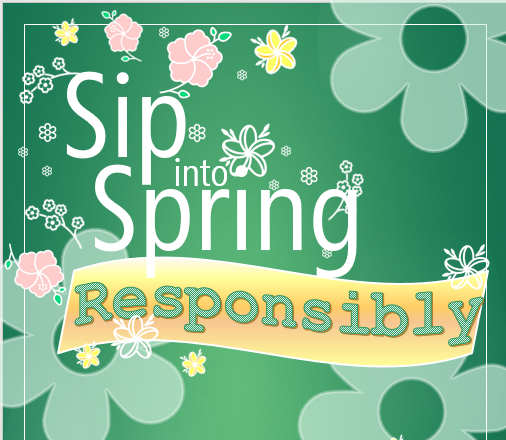 Sip into Spring responsibly this season with some delicious Springtime Mocktails
With spring and (sometimes) sunnier weather outside, there's nothing more relaxing than getting together with friends and enjoying good conversations with yummy drinks. But these don't always have to be alcoholic. There are some great ways to enjoy socializing without drinking any alcohol whether it's at a restaurant or even at home.
Here are some great alcohol-free drinks you can order at German restaurants:
Apfelschorle: an apple flavored spritzer
Apfelsaft: apple juice
Zitronenlimonade: Lemonade
Orangenlimonade: Lemonade with orange flavor
Malzbier: A malt beer with 0% alcohol
Are you having a get-together at home? Then check out these delicious mocktails here.
And remember to practice safety first when drinking. For more helpful tips see poster below: