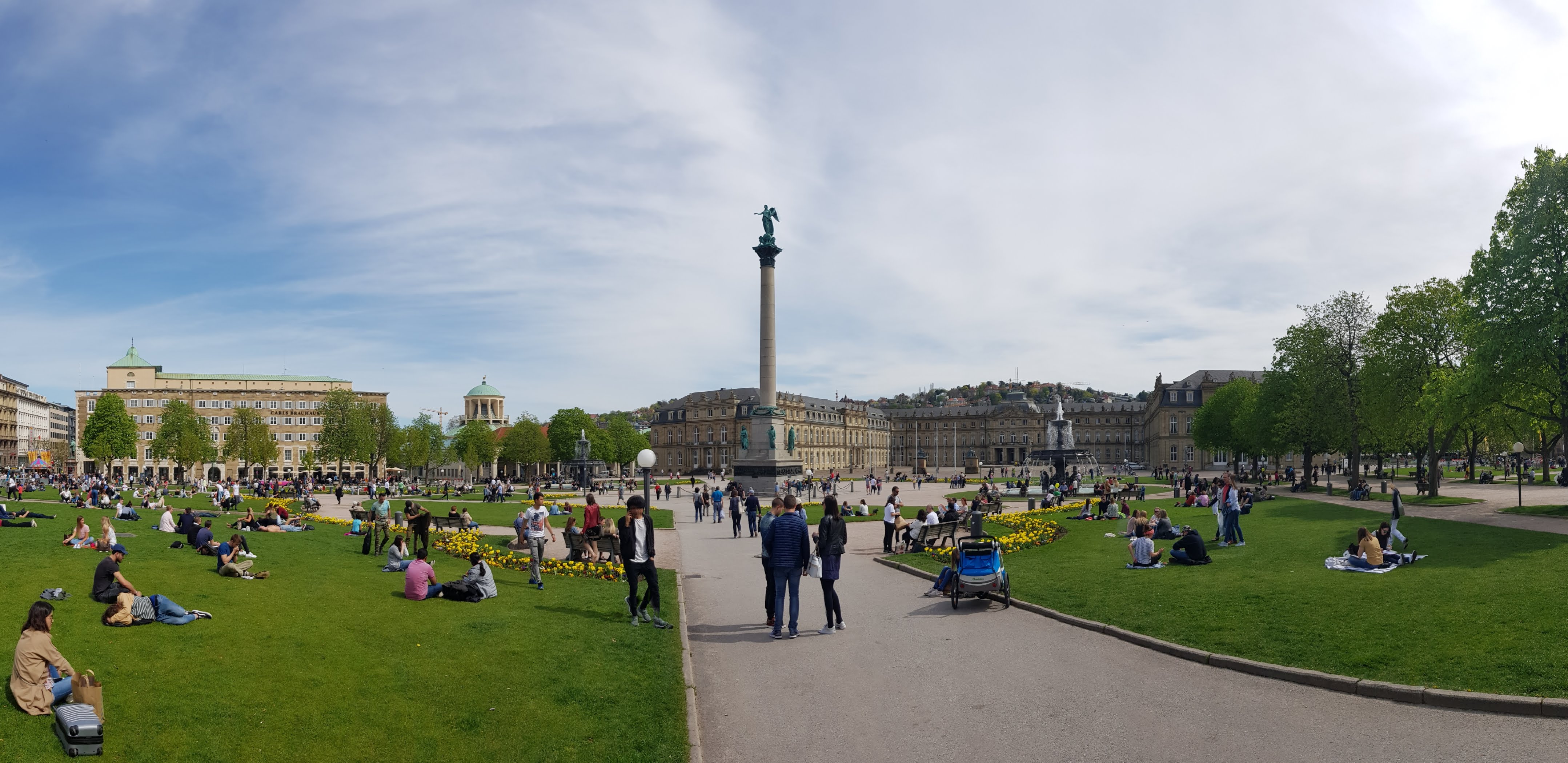 UPDATED July 11, 2019
Story and photos by Bardia Khajenoori
USAG Stuttgart Public Affairs
The Stuttgart region loves its festivals, but when it comes to frequency and diversity, there's no time quite like the summer. Most local towns and villages will have their own events, including each neighborhood of Stuttgart. From music festivals to food and world culture, the options are endless.
This article provides some highlights of festivals and similar events in July, but keep your eyes peeled for the many more that are out there. All events detailed are free to enter unless otherwise noted. It's a good idea to bring enough cash to cover intended purchases at food and drink vendors or market stalls, as credit cards will most likely not be accepted.
Additionally, cities and event organizers always encourage using public transit due to busy streets and limited nearby parking. General directions to each festival are included, but apps such as VVS Mobil, SSB Move, and DB Navigator offer customized door-to-door public transit routing and the ability to buy tickets on your mobile device.
Most event websites will only be offered in German; using a service like Google Translate will help to make most things roughly understandable. While many activities will, of course, also be in German, don't feel intimidated—dancing, music, fireworks, and food transcend languages. Get out and have fun! 
July 12-14: Afrika Festival, Erwin-Schoettle-Platz, Stuttgart
The annual Africa Festival celebrates African cultures with food, fashion shows, concerts, and more. The festival's central location is a great place to enjoy the live music and dancing, African bazaar, and dishes from local restaurants.
For a schedule of activities and concerts, visit www.afrikafestival-stuttgart.de.
🚇 How to get there: Erwin-Schöttle-Platz is served directly by U-Bahn lines U1, U9, and U34, and Bus 42. From Panzer Kaserne or Kelley Barracks, take the S-Bahn or U-Bahn to Vaihingen and change to line U1.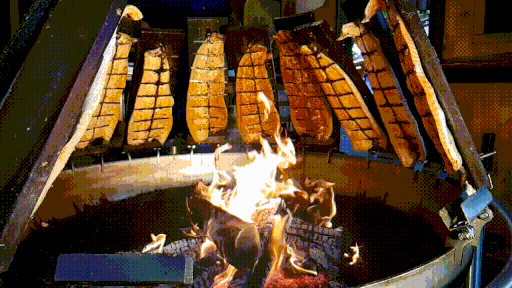 July 11-21: 32nd Hamburg Fish Market in Stuttgart
It doesn't take long for new residents to realize that landlocked Stuttgart isn't exactly renowned for its seafood. For ten days each July, vendors from Hamburg's famous fish market hit the road and set up in Stuttgart's Karlsplatz to help fill the void. Enjoy live music, drinks, and food until 11pm (Sunday through Wednesday) or midnight (Thursday through Saturday).
🚇 How to get there: Karlsplatz is adjacent to the Old Palace (Altes Schloss) in downtown Stuttgart and a 10-15 minute walk from the S-Bahn or U-Bahn at Stadmitte or Hauptbahnhof. Charlottenplatz, a transfer hub for the U-Bahn, is the most convenient public transit option.
July 12-16, and 18: Summer Street Festival, Schorndorf
Schorndorf is a charming village east of Stuttgart known primarily for being the birthplace of automobile pioneer Gottlieb Daimler. It's also home to a summer street festival with food, drinks, and outdoor entertainment nestled between the half-timbered frames of Old Town. An extra day of celebration has been added in 2019 to commemorate the event's 50+ year history. Maps and information at schowo.de.
🚇 How to get there: Schorndorf station is served by S-Bahn line S2 and is situated next to the Old Town. Travel time on the S-Bahn from Goldberg is approximately one hour and ten minutes, including a transfer from line S1 to S2.
July 13: Festival of Lights at Killesberg Park, Stuttgart
The first "night of lights" at Killesberg was held over seventy years ago and has only been perfected since. Live music, children's games, and rides on the park's mini-railway are among the activities leading up to the musical fireworks which conclude the evening. While food and drink vendors will be available, visitors can also bring their own food and non-alcoholic beverages "in quantities that are normal for consumption" (but don't bring glass). Tickets (€12-16) and more information available at lichterfest-stuttgart.de.
🚇 How to get there: Lines U5 and U7 serve the Killesberg U-bahn station along with buses 43, 44, and 50.
July 16-21: Sommerfestival der Kulturen, Marktplatz Stuttgart
With more than 40 percent of its residents coming from a foreign background, Stuttgart is one of the most diverse cities in Germany. The Summer Festival of Cultures celebrates this with six days of world music, food, shopping, and other activities in what is the largest intercultural festival in Southern Germany. More information, including concert schedules, at sommerfestival-der-kulturen.de.
🚇 How to get there: Marktplatz is in the heart of the city center, an approximate ten minute walk from the Stadtmitte S-Bahn station. U-bahn stops Rathaus and Charlottenplatz are closest, with Schlossplatz and Rotebühlplatz Stadmitte also nearby options.
July 17-23: Schlemmen am See, Böblingen
"Feast on the lake" with almost two dozen food and drink vendors and a full lineup of concerts around the lakes of the city center. A festival of "Old Timer" cars is scheduled for Saturday and Sunday. For information including menus, concert schedules, and maps, visit schlemmenamsee.de.
🚇 How to get there: Böblingen station is served by S-Bahn lines S1 and S60, along with numerous buses. The festivities take place less than a ten minute walk down "Bahnhofstrasse" from the station.
July 18-20: Bohnenviertelfest (Bean Quarter Fest), Stuttgart
The Heusteigviertelfest, from June 28-30, kicked off the season of neighborhood street festivals in Stuttgart. The "bean quarter," so named because of the many vining pole beans grown by generations of residents, is one of the oldest areas of Stuttgart. Covering the area between Charlottenplatz and Leonhardsplatz, it remains well-preserved and is home to many restaurants, cafes, and artisan shops. Its festival is traditionally held on the last weekend in July before the summer holidays of local schools and features food and drink as well as concerts, dance, and sports demonstrations.
🚇 How to get there: U-Bahn stops Charlottenplatz, Olgaeck, and Rathaus all border the district.
July 20-21: Ballet in the Park, Schlossgarten, Stuttgart
For the past ten summers, Stuttgart's world-renowned ballet has transmitted a live performance onto a giant screen set up in the lawn opposite the opera house. Ballet in the Park, as it's known, has become one of the city's most anticipated open-air summer events. Saturday features the professional company while Sunday offers a selection of pieces by the talented young members of its famed academy. Visitors must bring their own blankets or small, soft seating. Glasses and cans are not permitted.
🚇 How to get there: Use Schlossplatz U-Bahn stop or the "Königstrasse" exit from Stuttgart Hauptbahnhof from the S-Bahn, U-Bahn, or regional trains.
July 24-27: Henkersfest, Wilhelmsplatz, Stuttgart
The name of the "Hangman's Fest" harks back to the time Wilhelmsplatz served as the city's execution site in the Middle Ages, but it's the festival that offers a killer experience these days. The four-day event, which includes diverse selections of live music, food, and drinks, attracts thousands of visitors annually.
🚇 How to get there: Wilhelmsplatz is a five minute walk from Österreichischer Platz or Rathaus U-Bahn stops. It is approximately 15-20 minutes walking from Stadmitte S-Bahn/U-Bahn station.
July 25-28: Wine and Pretzel Festival, Marktplatz Bad Cannstatt
Festivals such as a Weindorf, or "Wine Village," offer a relaxing atmosphere in historic surroundings.
Founded as Stuttgart's first street fest, the Wine and Pretzel Festival in Bad Cannstatt's old town offers salty pretzels, sweet wines, and every taste in between. Those who would rather pair pretzels with beer will have a number of options available, as well as other foods.  Musical entertainment is also on offer.
🚇 How to get there: The Bad Cannstatt Market Square is a few minutes' walk from Bad Cannstatt train station (S1, S2, S3, and regional trains) and Bad Cannstatt Wilhelsplatz U-Bahn stop (U1, U2, U13, U19). Rosensteinbrücke U-Bahn stop, served by the U14, is a short stroll across the river.