By Ryan Hangsleben
USO Stuttgart Center
Frieda Campbell has been a constant presence at USAG Stuttgart since the early 1990s and has served as a volunteer at the USO since 2004. She has seen the comings and goings of thousands of military and support personnel through the garrison, and is always a positive, friendly and welcoming source of information about our host nation.  Born and raised in Germany and married to an American service member who has since passed, she knows a wealth of information, and welcomes the chance to share her knowledge and experiences with others.
At the USO Center in Bldg. 2915, Panzer Kaserne, Campbell can be found regularly maintaining the shelves of travel brochures lining the walls. She personally ventures out to local landmarks and attractions to request the information, and organizes it all to make it easy to navigate. Her efforts have sparked many travel plans for community members, leading them discover local treasures.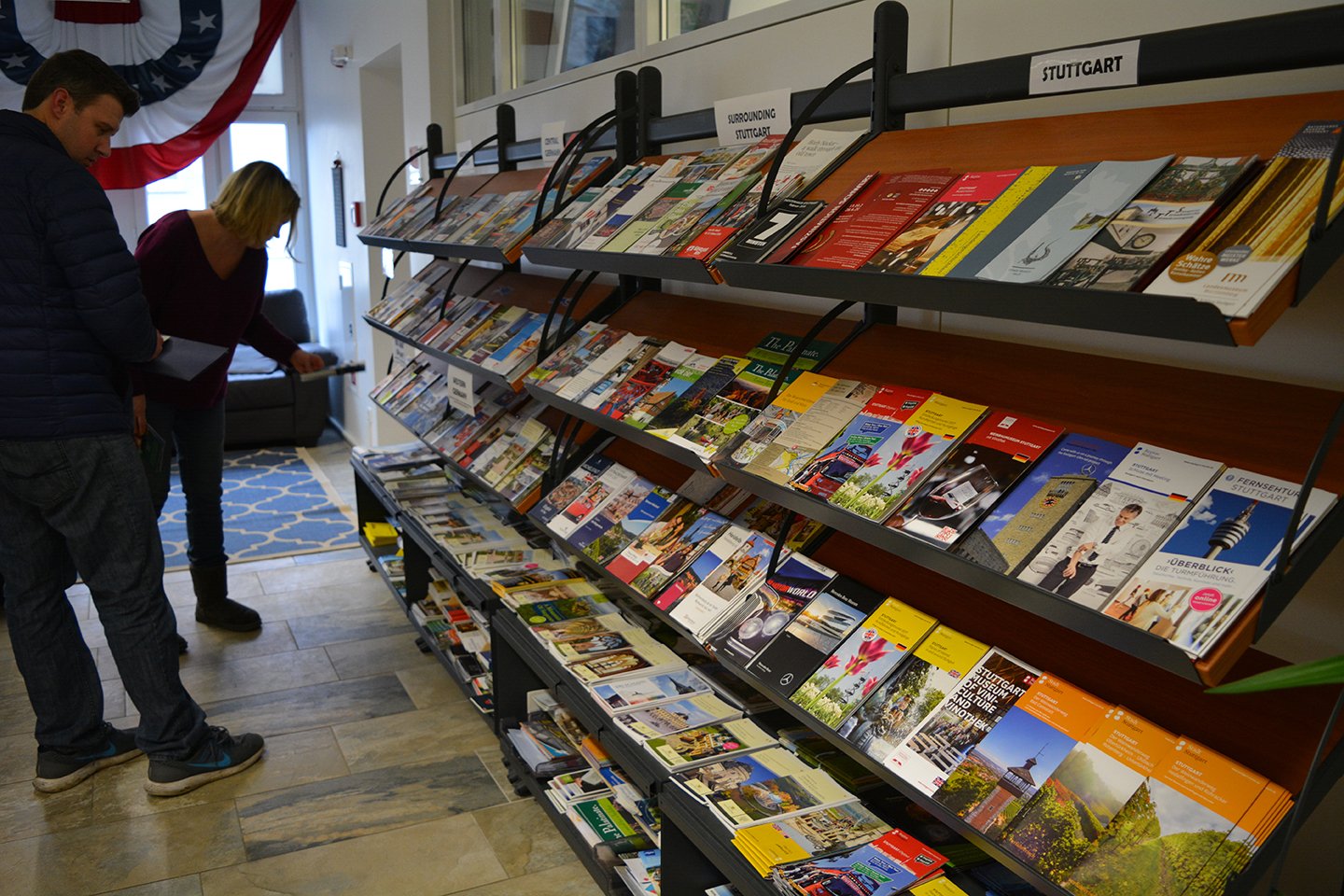 Campbell was USO Stuttgart's Volunteer of the Month for January. Visit USO Stuttgart most any Monday, grab a cup of coffee and sit down for a chat with her to learn all about the American military presence, here, over the years.
Much has changed, but Campbell remains an invaluable resource and so much more for all stationed at this garrison.
Upcoming events at your Stuttgart USO
April 24: "Minute to Win It," the USO's version of the popular TV show. Compete in simple tests of skill in 60-seconds.
April 26: Family Movie Night – A family-friendly movie, "Aristocats," will be shown. 6:30 p.m., including crafts/games begin. Popcorn and drinks provided, and some lucky viewers go home with a copy of the DVD. Guests should bring pillows, blankets and any comfy-cozies to make the night great.
For more information, call 07031-201-9018 or visit the USO Center in Bldg. 2915, Panzer Kaserne.