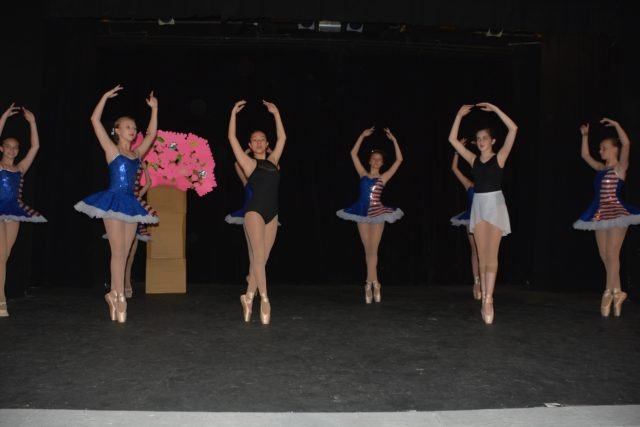 by John Reese
USAG Stuttgart Public Affairs
Little ballerinas, modern moves and Irish toe-tapping on stage at the Stuttgart Theatre Center, June 8, thrilled parents during the SKIES Spring Dance Recital.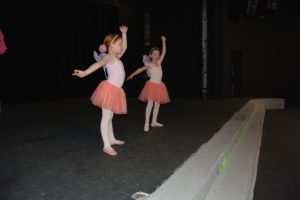 SKIES and the Halpin School of Irish Dance combined talents to put on an entertaining program of young talent for a packed theater. The young ladies ranged from tiny (ages 4-5) to teen, and they danced at levels from beginner to impressively polished.
Many of the dancers' family members arrived early to watch the pre-show dress rehearsal. Since there is no curtain on the STC stage on Kelley Barracks, the early birds who watched the rehearsal got two shows in one.
As the program unfolded, it was evident that SKIES dance instructors Holly DeCarlo-White and Helen Probst had done a great job teaching their students. Even the most novice of the students boldly went through their routines. Probst was unable to attend, so DeCarlo-White pulled double duty stage directing all of the SKIES dancers during the recital.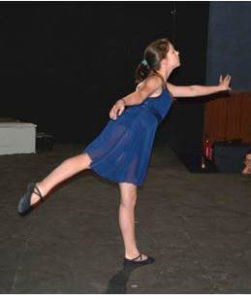 Moving as gracefully as a professional ballerina, 13-year-old Kenzie Huebschman was the featured solo dancer, performing ballet to "Wenn Sie Tanzt." Kenzie, who attends 7th grade off post at the gymnasium in Vaihingen, said she partially self-taught herself dancing mainly at home and has been dancing on and off since she was four.
"This is my first year doing private lessons with Holly," Kenzie said. "I did ballet when I was younger, too, and I did dance practices on Patch Barracks."
Some of the SKIES students, like a tiny ballerina in tutu and butterfly wings with the job of sprinkling glitter "fairy dust" on the stage at the start and more magic through the show, stole the hearts of the audience for being so darned cute. Older students performed a more complicated lyrical contemporary dance set to "How will I know?"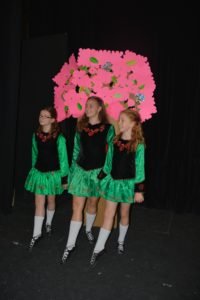 Teacher Áine Halpin's dancers began the show with an impressive display of traditional Irish step dancing.
"This is the first time, ever, for all 18 dancers to perform at Kelley Barracks," Halpin said.
Many of her young ladies previously performed in the main Exchange on Panzer Kaserne on St. Patrick's Day. Their fast and intricate footwork showcased their skills, especially with the advanced dancers. Halpin, from County Clare in the west of Ireland, has imbued her students with an authentic sense of Emerald Isle culture.
For some of Halpin's pupils, it was their first time performing. For Stuttgart Elementary School 4th grader Cody Williams, age 10, one of Halpin's more experienced Irish step dancers, Irish dancing is something she got into because "it's really cool."
"She looks like she should be an Irish dancer, so we thought we'd give it a try," said Jolene Williams, Cody's mother.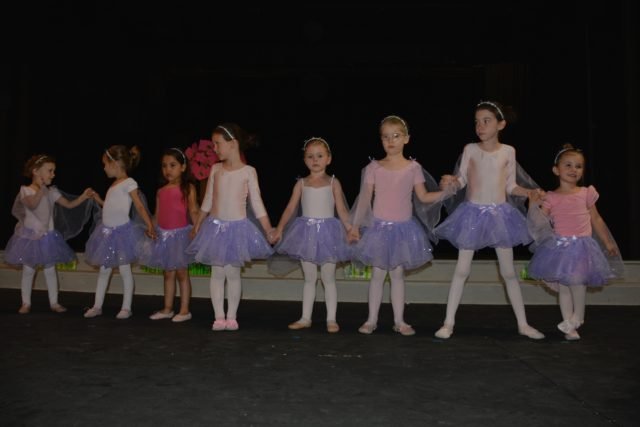 "I thought (the Spring Recital) was really fun and I enjoyed watching all of the other dancers," Cody said.
As a preview of coming attractions and a bonus before the recital, Jennifer Newman sang "Part of Your World" from "The Little Mermaid." Newman will be teaching voice lessons this fall.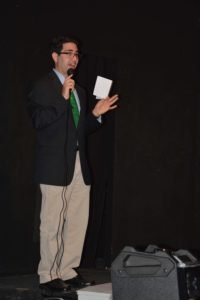 Emcee Bardia Khajenoori, resplendent in a spangled green tie, provided encouraging and amusing commentary throughout the program, to include smoothing over minor technical glitches with the sound system and giving credit to the folks behind the scenes who made the show possible.
The fairy wings worn by the age 4-5 ballerinas were made by Kristin Sells of the Black Forest Quilt Guild of Stuttgart.
Schools of Knowledge, Inspiration, Exploration & Skills (SKIES) is a Family & Morale, Welfare and Recreation program. Young family members who are currently registered in Child Youth Services may enroll.
View the Photo Album.