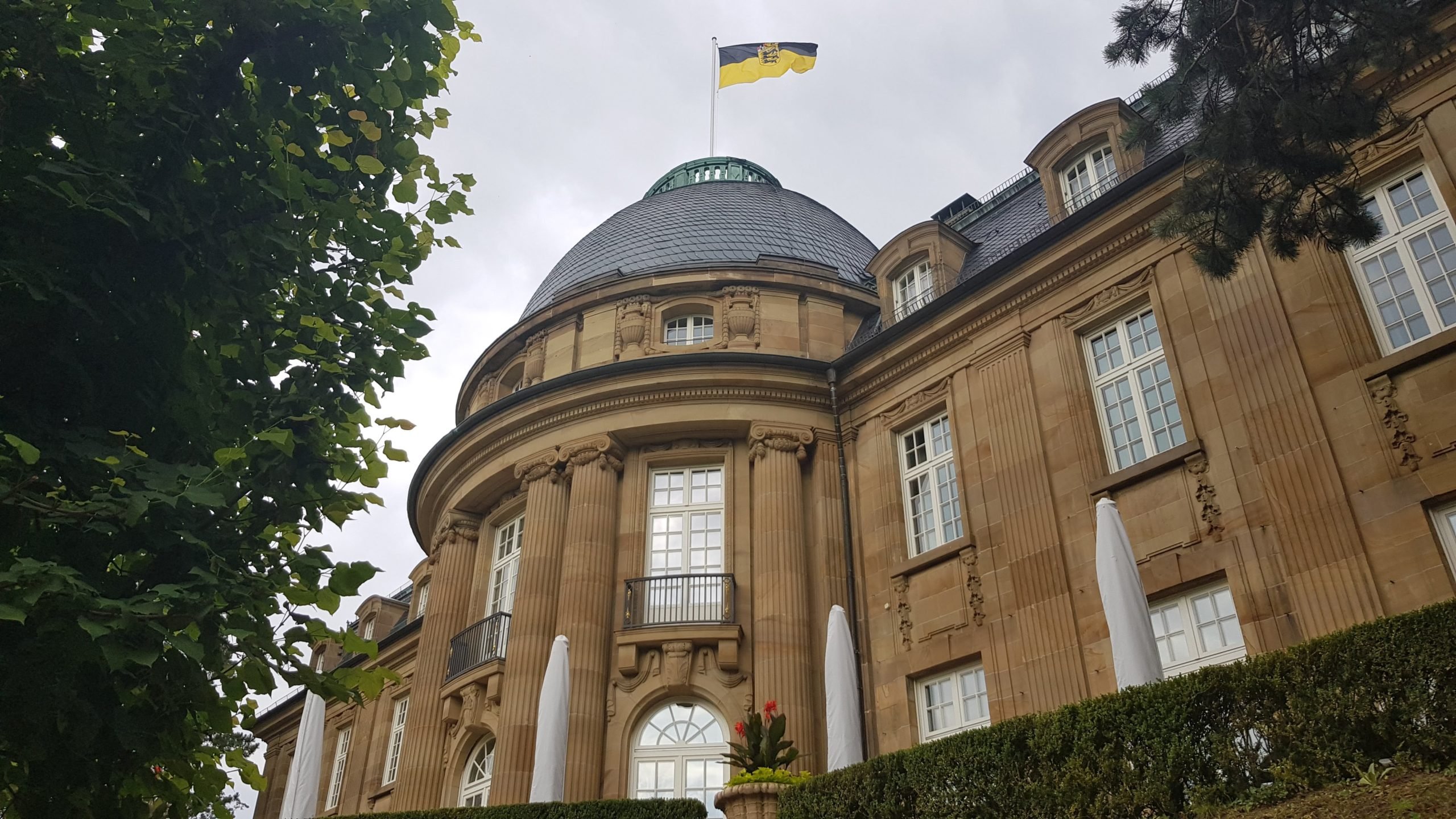 USAG Stuttgart Public Affairs
This information is provided as a courtesy to the Stuttgart military community, focusing on the most relevant aspects of the statewide Corona Ordinance to our community, and is not authoritative. For official details (in German), see the CoronaVO page on the state government website.

The conditions described on this page are applicable only in Baden-Württemberg and may not be the same in other German federal states or neighboring countries.
Effective Sunday, Apr. 3, 2022, most existing COVID-19 regulations relating to access controls (2G, 3G, etc.) and mask mandates were dropped in the state of Baden-Württemberg. Some exceptions apply, including a requirement to isolate after a confirmed positive test — details are below.
---
Mask requirements
Effective Apr. 3, masks will no longer be legally required in most indoor or outdoor spaces, with the exception of public transportation, medical facilities (including doctor/dentist offices and hospitals), nursing homes, and homeless shelters.
Some businesses may choose to continue requiring customers to wear masks to enter or receive service.
Where masks remain legally required, a surgical mask is sufficient, although FFP2/N95/KN95-equivalent masks are recommended for extra protection. Children under 6 years of age are not required to wear a mask.
Although a legal mask mandate will not apply, individuals may choose to continue wearing face coverings if they prefer to do so.
---
Access Controls (2G/3G/etc.) and testing obligations
Previous rules which limited access to various areas of public life based on vaccination, recovery, or negative-tested status (i.e., showing a QR code) will no longer apply.
Existing testing obligations will remain in off-post daycare centers, schools, hospitals, and elder care facilities, as well as several other types of facilities not typically applicable to military community members (such as correctional institutions and refugee housing).
---
COVID Testing
Free rapid COVID testing (for everyone, and without a specific reason) were discontinued in Germany from June 30, 2022. The cost of testing in most cases is now a minimum of €3. 
Some communities and testing sites may continue to offer free testing.
On-post testing at the Health Clinic on Patch Barracks is available by appointment only.
---
International Travel
The "3G" requirement of showing proof of vaccination, recovery, or recent negative testing on entry to Germany has been lifted through at least August 31, 2022.
Rules for entering other countries vary. The European Union summarizes the requirements for EU countries at https://reopen.europa.eu/.
---
Testing Positive
Requirements to isolate following a positive COVID-19 test continue to apply. Effective May 3, persons in Baden-Württemberg who test positive for COVID-19, using either a rapid antigen test or a PCR test, are required to enter isolation. Their isolation ends after five days if they have been symptom-free for 48 hours, but in any case, after ten days. A negative test is not required to leave isolation after this period unless the person works in the medical field.
Rules for those living and remaining on-post can be found here.
---
EU Digital COVID Certificate
Your CDC COVID-19 Vaccination Record can be turned into a digital certification of full vaccination valid across Germany and the EU.