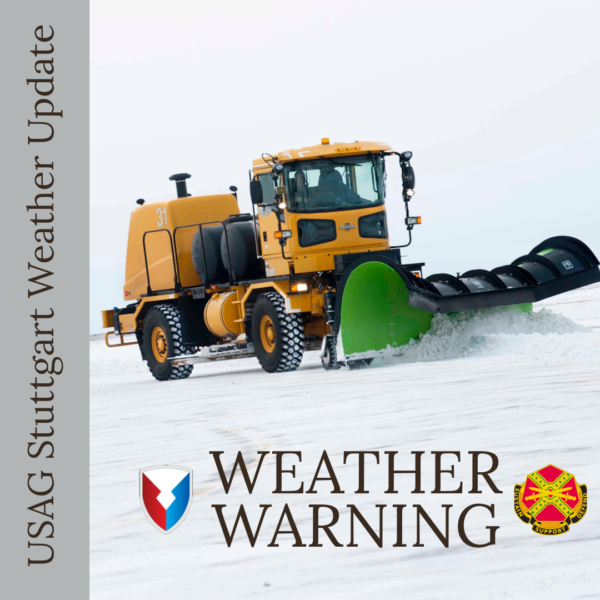 Weather update effective January 12, 3:30 P.M.:
Forecasts indicate rain and snow will continue to fall this afternoon and evening. However, based on the conditions currently expected, there is NO CHANGE to the opening of garrison and mission partner services, including school or childcare, on Wednesday, January 13.
As always, please exercise caution when driving, especially in places where snow and ice may accumulate. If you have concerns about local conditions in your area, please engage with your chain of command.