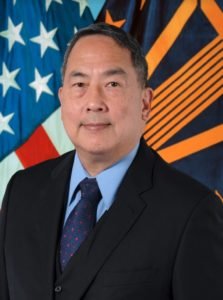 The observance recognizing Asian American and Pacific Islander Heritage Month runs through the month of May and celebrates the service and sacrifices of Asian/Pacific Islanders throughout the United States.
In recognition, a very special event on Friday, 7 May, at 11.30 a.m., until 1 p.m., via MS Teams is going ahead. 
Guest speaker, Mr. Jer Donald Get, Senior Executive Service Deputy Director for Cooperation, of US AFRICOM J5 Directorate for Strategy, Engagement, and Program will discuss the advancement of leaders through purpose driven service.
 To join this call you can click this link