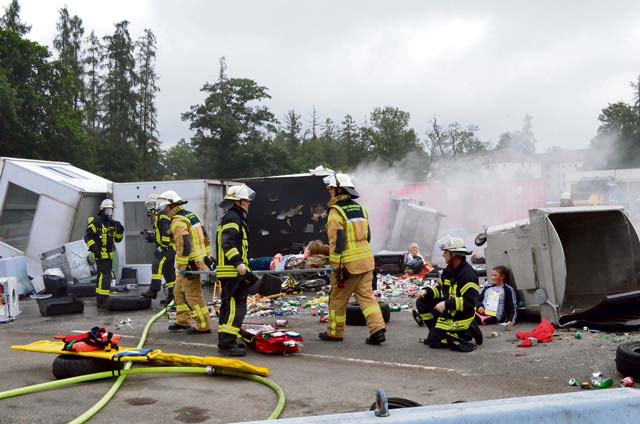 U.S. Army Garrison Stuttgart will conduct a force protection exercise in conjunction with Host Nation emergency services on Panzer Kaserne, Böblingen, on Saturday, Sept. 26, starting at 8 a.m. until 5 p.m.
The full-scale exercise is designed to train personnel in handling various types of incidents and emergencies in accordance with the garrison's force protection plan.
Host Nation first responders and emergency services will also participate in the event.
Heightened security measures may be encountered at the entrances to Stuttgart installations as well as on post.