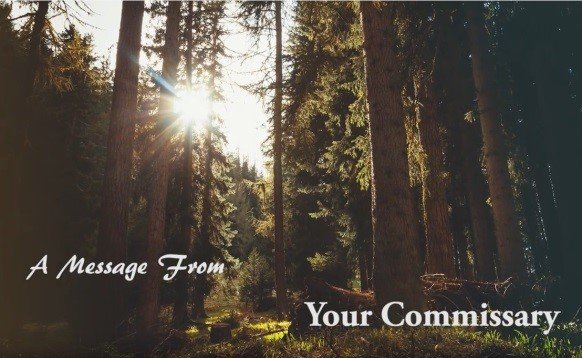 By Jessica Rouse,
DeCA public affairs specialist
As Earth Day rolls around the Defense Commissary Agency is working diligently to reduce its environmental footprint through recycling, food donations, and environmentally friendly products.
"Seven stores have achieved 'net zero' status," said Robin Armhold, DeCA's environmental engineer. "That means through organic material disposal contracts and other means the stores have virtually no waste."
Net zero waste is a total systems effort that changes the way materials flow through an organization, ideally resulting in no waste. Instead of throwing waste away, stores divert it to a contractor who turns all organic waste into compost. The following stores have reached the mark: two stores in Washington, at McChord Air Force Base and Fort Lewis; the four stores in Hawaii, at Schofield Barracks, Hickam Air Force Base, Marine Corps Base Kaneohe Bay and Naval Station Pearl Harbor; and the store at Los Angeles Air Force Base, California.
And DeCA is doing much more to help stores reduce their footprints.
In 2015, DeCA stores recycled almost 1,920 tons of plastic, more than 60,000 tons of cardboard and over 108 tons of paper.  It has also composted or repurposed almost 6 million pounds of organic material, recycled over 5 million pounds of pallets and another 3 million pounds of things like fats, bones, kitchen grease, metal and wood.
So far, for 2015, records show about $1.8 million has been earned from recycling cardboard and plastic. The proceeds from the transactions go to the surcharge fund, which help to build new commissaries and renovate older stores.
But that's not all.
Commissaries also donate edible but unsellable food to food banks around the country through their food bank donation program. To date there are 136 commissaries working with 123 foodbanks, and in 2015, almost 2.4 million pounds of food were donated.
"The edible but unsellable food is good, wholesome food," said Armhold. "The food bank gets fruits and vegetables for their clients, which helps the community, and the commissary doesn't have to send edible food to a landfill, which helps DeCA save significant money due to disposal cost avoidance."
DeCA also makes it easy for its patrons to get involved with "green" purchasing. Customers can purchase organically grown fruits and vegetables, compact fluorescent and LED light bulbs, high-efficiency laundry products, and environmentally friendly cleaning products. Customers can also find products with reduced packaging like paper towel and bathroom tissue without the cardboard tubes.
"We have a goal to eliminate waste because we spend millions of dollars every year on waste disposal," Armhold said. "Reaching our goal requires a nonstop education process to ensure folks are doing all they can to keep all waste, including food, from landfills."
Food banks interested in receiving edible but unsellable food from a commissary should contact their local store for information on how to apply.