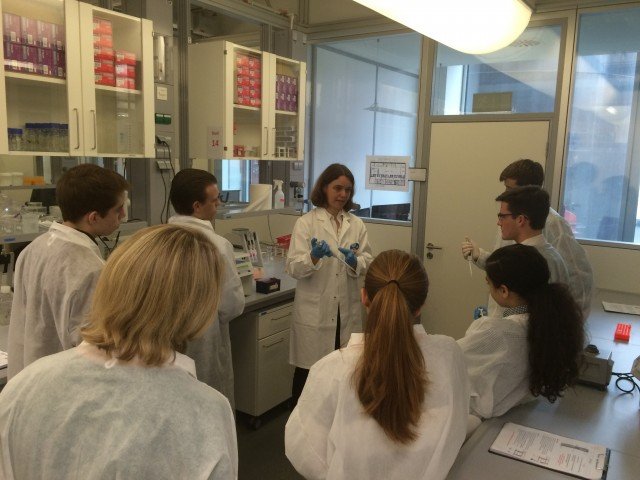 By Isabella Weibel
Editor's Note: Isabella Weibel is a Stuttgart High School career practicum intern for the USAG Stuttgart Public Affairs Office.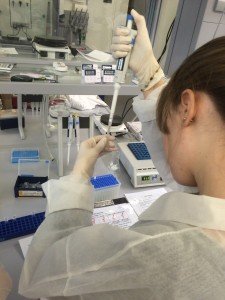 Stuttgart High School science students grades 10-12 traveled March 2-4 to the Luxembourg Centre for Systems Biomedicine (LCSB) Scienteens Lab at Luxembourg Belval University.
Twelve students got the opportunity to work with PhD Scientists that illustrated college level lectures on Gel Electrophoreis and the effects of UV light in tanning beds. Students were also able to work with E-Coli and extract their DNA to be tested and cultivated. This trip was highly beneficial to students interested in the Biology and Medical field, because they were exposed to real-life science.
"The trip taught me a lot about lab procedure and the extensive thought put into conducting an experiment," added Stuttgart High School Sophomore, Erin Rhodehamel.
"The lab was extremely interesting. Although I probably won't go into microbiology, participating in these experiments has made me realize I would like to be affiliated with lab research in some way," said Zachary Simanski, Stuttgart high School junior.
"Overall, I definitely think that the trip had an impact on me. It reassured me that science is definitely the field I want to go into," added Mary DeBrine, a senior at Stuttgart High School.