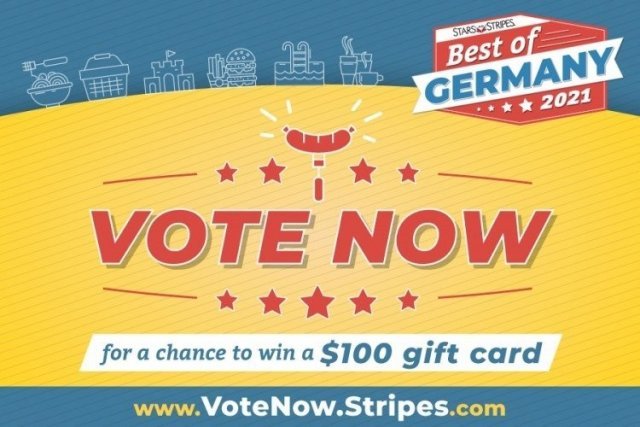 Public Affairs
USAG Stuttgart
Had a great meal? Love your local? Stars and Stripes wants to know what the Stuttgart military community thinks is the "Best of Germany."
This is a magazine that Stars and Stripes puts together the community's favorites to help folks when they are trying to pick a new hair stylist or restaurant. To sweeten the deal you may stand a chance to win $100 for your time.
Voting for your favorite places is now open through Sept. 30 for their annual "Best of Germany" publication! This useful publication lets military communities in Germany share the best of the country's restaurants, shopping spots, services and travel destinations and much more! The survey runs until September. Participants aren't limited to the choices on the survey; you can add in your own favorites and say why.
Take the survey here.
For questions, call DSN 583-9095.