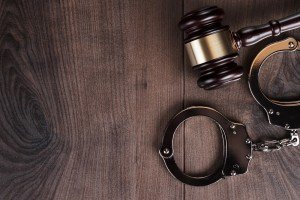 By Jessica Lowy
Stuttgart Law Center
Q: I've heard stories about Americans being fined for illegal downloading or file-sharing. What should I know to stay out of trouble?
A: Improperly obtaining copyrighted music or movies is illegal in Germany, just as it is in the U.S. Under German copyright law, you may be fined if you obtain, or assist others in obtaining, material which the owner has not given you permission to obtain. Additionally, internet providers are required to disclose the identity of anyone whose Internet protocol address is used to illegally access copyrighted material, thereby making it easier for companies to find people who facilitate illegal downloading.
Wrongdoing is generally of two types: either you improperly obtain copyrighted material, or you allow others to by failing to adequately secure your wireless router. In either scenario, a German law firm may send you an accusatory letter. If you receive one, contact Legal Assistance immediately.
Often these letters overstate the extent of the copyright holder's actual loss and your liability. Also a German law limits recovery of attorney's fees to €100 for some first-time offenders involving illegal activity on an unsecured WLAN router. Although the legal assistance office cannot guarantee success, we may be able to negotiate a reduction, or in some cases a withdrawal, of the company's claim.
If you do not settle with the copyright owner, he/she may file suit against you in German court. In addition to actual damages, a successful party may recover the full cost of their attorney's fees from the losing party, which can amount to thousands of euros. Even if you return to the U.S., you may still be forced to pay through garnishment of your wages or tax refund.
To avoid trouble, never obtain copyrighted material from sources that do not have a license to sell you the material. And follow these steps to protect the security of your WLAN:
• Never use the default password provided by your internet provider and change your password frequently.
• Turn off your WLAN router when you're out of town.
• Disable the server set identifier to prevent the name of your network from being broadcast.
• Allow configuration to be made via hardwire only. Use a different user name and password for any hardwire configuration.
• Tell your children that improperly obtaining copyrighted material is illegal and regularly inspect their computers for any illegal file-sharing programs.
This column is not intended as individual or specific legal advice. If you have specific issues or concerns, you should consult a judge advocate at 421-4152/civ. 0711-729-4152.