By USAG Stuttgart Public Affairs
The USAG Stuttgart Vehicle Registration Office is closed due to a positive coronavirus test of one its employees while conducting monthly inventory yesterday, Aug. 31.
There are no concerns of the situation spreading to the community as the employee was only working with other employees.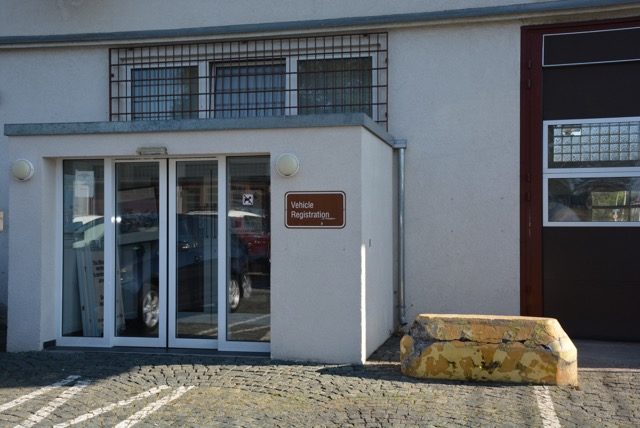 The facility will receive a complete sanitizing and the entire staff will go into a 14-day quarantine period for testing and observation. This closure does not affect Vehicle inspection, this remains open.
The duration of the closure is yet to be determined as the garrison will coordinate with adjacent garrisons and the USAREUR Vehicle Registration team to acquire trained and certified personnel who can assist in getting the operation of the vehicle registration office back online.
The USAG Stuttgart Directorate of Emergency Services will coordinate with community members who have appointments during this time of closure to get them rescheduled as soon as possible.
If you have questions about this closure, you can email the Vehicle Registration team here: usarmy.stuttgart.id-europe.list.pmo-vehicle-registration@mail.mil