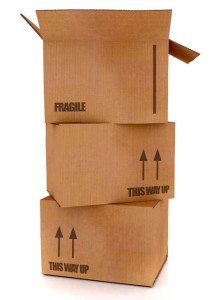 PCS Tips
PCS season is here. And with all of the excitement about your new adventure in a new country, it can be a little tricky to navigate yourself through certain customs and regulations of your new community, be it on or off base.  To help you navigate that process, we have this series to ensure you know all there is to know or where to search for answers when you feel lost. We have a special PCS edition you can pick up in hardcopy at any newsstand around the bases. To access the online version, click here.
Q: Where can I find out how to properly sort my household garbage?
A: We have a full explanation of how to recycle properly in Germany on page 8. Make sure to download the USAG Stuttgart App, as we have guidelines on this and many more topics.
Q: What's the difference between the APO and the CMR, and how do you get assigned a mailbox?
A: The APO is where you send your mail, and the CMR is where you pick it up for more information, please visit page 9.
Q: Can you get an ESSO Card for a rental car?
A: Yes, you can, please visit page 19 for more information on this topic.