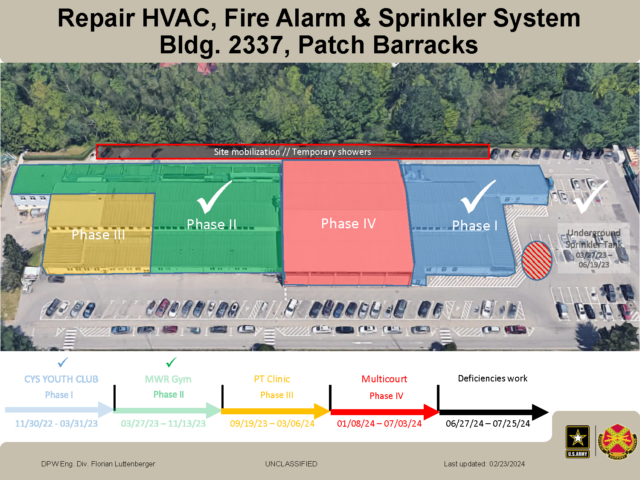 By USAG Stuttgart Public Affairs
Progress in the HVAC and fire suppression repairs of the building housing the Patch Fitness Center means the start of Phase II from April 3.
The fitness center will see adjusted operations from March 28-April 1 as staff prepare:
March 28:
The Nautilus Room closes for equipment breakdown.
March 29:
Basketball Court will close at 2:30 p.m.
March 30-31:
All of Patch Fitness Center closed for equipment moves.
April 1:
Patch Fitness Center reduced operations begin on basketball court.
April 3:
Phase 2 of HVAC project officially begins at the Patch Gym.
Work is always planned to minimize internal closures, and staff will relocate equipment as needed to ensure maximum capacity.
We understand the inconvenience and appreciate your patience as we complete these necessary repairs.