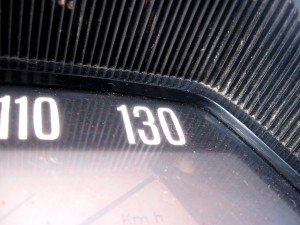 Stuttgart Law Center
Ever been flashed by one of those traffic cameras on A8 or A81?
The Karlsruhe Administrative Fines Office (Bussgeldstelle), the body responsible for processing fines incurred on highways in Baden-Wuerttemberg, is expanding its services to add transparency to the traffic ticket process.
This is how the new procedure works: When a car gets flashed by a safety camera for a traffic offense, the Bussgeldstelle sends a letter to the mailing address of the car's registered owner. This letter contains an online access code. By logging on with this access code the registered owner can view the photographic evidence of the traffic infraction, the assessment of penalties for the infraction, and a partial procedural history of the fine.
While properly logged on with an access code, the user can also contest the infraction and request a hearing, and download a form for witness statements.
In the future, the Bussgeldstelle intends to expand services to allow traffic fines to be paid directly to the agency online.