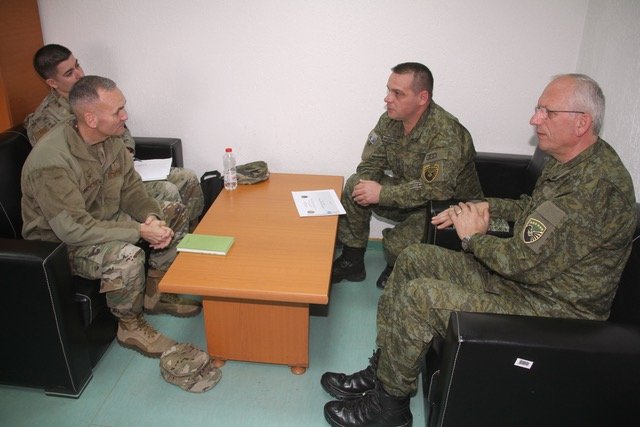 By Ch. (Col.) Kleet A. Barclay
Command Chaplain
U.S. European Command
 The 1989 American film "Dead Poets Society" inspired many to incorporate a new Latin phrase into daily life and conversation.  "Carpe diem" became a motivational motto that encourages individuals and groups to "seize the day" and take control of a given moment in such a way that it changes outcomes.
It only takes a quick glance of the daily news or minimal awareness of political, environmental, social or cultural trends to make us realize that we must do more to take control our of daily lives or we will be swept away in the negativity that surrounds us.  Even worse than being caught up in the world's negativity are the oppressive feelings of vulnerability, helplessness, and hopelessness that can further drag us down if we do not take the initiative to change things.
In March, Jewish congregations around the world will commemorate a very intriguing and compelling historical account of a brave woman's courage and death-defying initiatives that saved tens of thousands of lives.
In short, Esther was an orphan raised in a foreign land by her uncle.  When the Persian King Xerxes deposed of Queen Vashti for not behaving as he wanted her to, Esther was selected to become the new queen.  Although a queen to a Persian king, in reality Esther had seemingly miniscule power and influence, even to the point that she could be put to death for coming into King Xerxes' presence without an invitation.  However, because of the evil designs of one of the King's leaders, Esther had to choose whether to let life continue and do nothing (believing that she could not make a difference), or choose to confront her vulnerability and possibly lose her life by going to see the King.
Her uncle encouraged her to take action with the words "who knows but that you have come…for such a time as this?" (Esther 4:14 New International Version)  After days of fasting and praying, Esther acted in faith and courage, and stepped into the King's presence.  The King chose not to kill her over the unwelcome intrusion and Esther is eventually able to save those who were to be wrongly killed.
Chances are rare that we would be in the extreme situation that Esther faced.  However, the reality is that every day we have an opportunity to take the initiative like Esther and seize the day.  Smiling and greeting someone you do not know seizes the moment.  Saying a kind word to someone that has been unkind to you changes the outcome.  Purposefully seeking out the lonely or marginalized people at work, school, church, or in the community improves their life and your life.  Extending the hand of friendship to the friendless makes the world a better place.  Standing up to the bullies or the incorrigible people in life empowers others to do the same.  Visiting the sick or imprisoned liberates them from oppression and lifts your spirits too.
As complicated and challenging as the world may be, you were born for such a time at this! Today, tomorrow, and the next day muster up your courage and step out in faith and you to will see within you the ability to make this world a better place.