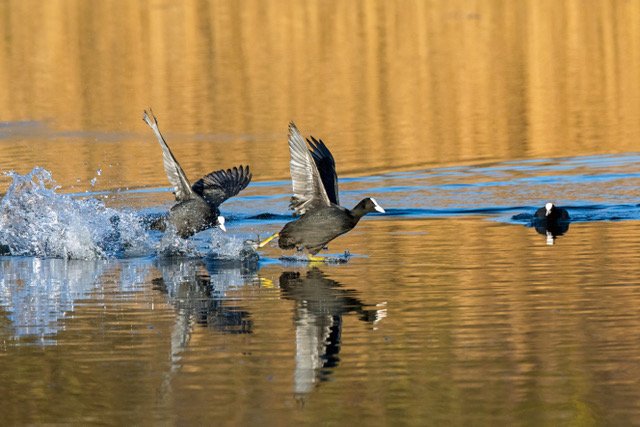 By Reiner Buettner
Directorate of Public Works, Environmental Division
USAG Stuttgart
The common coot, also known as the Eurasian coot, is a familiar sight as it is seen running across
freshwater ponds and lakes.
Chicks have a distinctive reddish orange head and red beak with a cream or white tip. As the birds
mature, this develops into a snowy white bill and forehead shield that covers the top of the birds
head.
The coot can be easily distinguished from duck species by its large feet with long-lobed toes.
The USAG Stuttgart Directorate of Public Works, Environmental Division, is an award-winning team that provide resources, training and technical expertise to identify, assess and remediate conditions within the garrison that may have a negative impact on the local environment. The division also promotes and educates community members on general environmental issues, including organizing special events to increase environmental awareness. To learn more about their program, call 09641-70596-6130 or DSN 596-6130.