Post Tagged with: "Winter in Germany"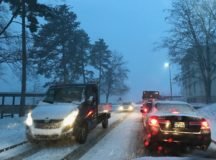 Road conditions and advisory notifications are posted to the garrison Facebook page assessing on-post only conditions.
In Stuttgart and Böblingen off-post, an ordinance regulates how residents can clear icy sidewalks.
Be alert and attentive to traffic and never cross the street until it's safe.