Post Tagged with: "SOFA"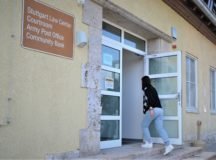 Community members with legal questions can make an appointment with the Stuttgart Law Center.
The following home-based businesses are authorized to conduct business in U.S. Army Garrison Stuttgart installations.
Some Americans want to remain in Germany even after their official connection to the U.S. military has ended.