Post Tagged with: "hazardous waste materials"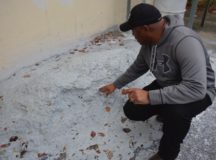 LRC Stuttgart announces October closures at two of the facilities they manage.
How to recycle and sort trash or get rid of bulk or hazardous materials in Stuttgart Germany, on or off-post.
How to recycle in Germany and where to find those yellow plastic bags.