Public Affairs
USAG Stuttgart
The 2019 Recycling Guides help Stuttgart military members understand German recycling rules and regulations on or off post. English guides are published by the Directorate of Public Works Environmental Division.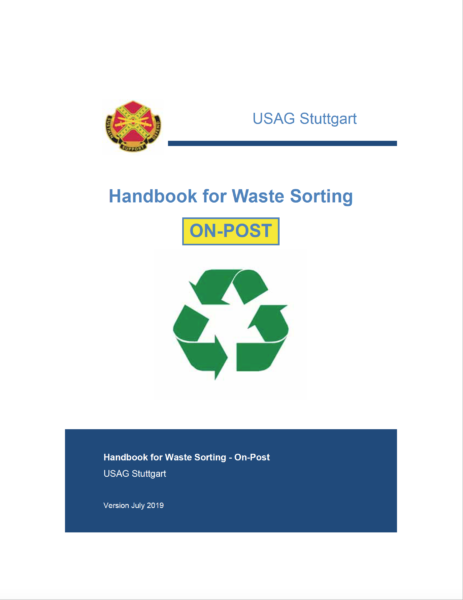 Off-Post recycling in Germany can be a bit complicated, as each town or village has their own rules established regarding pick-up and sorting procedures. Download the guides below, or pick up a copy at the DPW Environmental and Housing Divisions Office, or at the Patch Thrift Shop (while supplies last).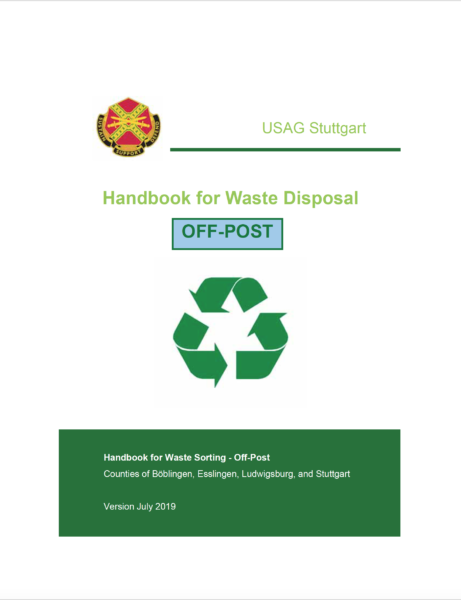 For more information on recycling in Stuttgart, Germany, call 421-6134.
For bulk waste, office furniture turn-in on-post or hazardous material recycling, call 431-2071 or 07031-15-2071, or the Chief of Supply and Services at 431-3413 or 07031-15-3413.
Units should coordinate with the Böblingen Training Area coordinator for container contracting contacts to dispose of mixed use waste as a result of training exercises.