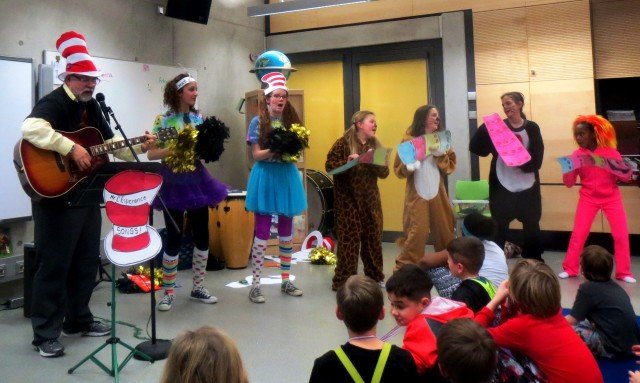 The entire Stuttgart Elementary School turned out March 4 for an exciting Read Across America festival. Students, parents, and teachers attended to share in the extravaganza in honor of National Read Across America Day March 2.
Inspired by the National Education Association (NEA)'s Read Across America Day, students of the Department of Defense Education Activity (DoDEA) schools in the United States, Europe and the Pacific joined millions of their peers around the U.S. to "Read Across DoDEA".
The 19th annual NEA Read Across America Day, which celebrates Dr. Seuss' birthday and the joys of reading, expects more than 45 million readers, both young and old, to pick up a book and read.
There was a cake walk, sky lab, face painting, Oooblick making, face painting, photo booth, story time, book give-away, and of course, hot-dogs!